Following her 13-year imprisonment, Maryam Karimi was executed on March 13. Her death came at the hands of her daughter. Iran's Qisas laws allow a child to execute their parent to exact revenge. These laws have drawn criticism from both inside and outside the nation. The law also forced Maryam's father, Ebrahim Kirimi to witness the execution.
The accused's daughter, for 13 years, had been living under the impression that she was an orphan. She had been separated from her mother who was accused of the murder of her husband. The unnamed girl was only six-years-old when her mother was sent to prison, the New York Times reported. Only weeks before Maryam's execution, her daughter was informed that her mother was alive.
The retribution laws that follow the eye-for-an-eye payback system allow the victim's next of kin to exact revenge for the murder. In case of a parent's death, a child can choose to execute the other parent. The accused can escape execution if the victim's family forgives them or accepts bloody money known as Diya.
Maryam's daughter refused to forgive her mother or accept Diya. Thus, she was the one who conducted the execution by hanging her mother at Rasht Central Prison, northern Iran.
At the time of the hanging, the accused's father was also present. Daily Mail reported that Ebrahim was also involved in the death of his son-in-law. It is believed that Maryam's husband was an abusive man. He refused to divorce his wife. To help his daughter escape the abusive relationship, the father is believed to have killed her husband. It is unclear why he was not given the death penalty for his involvement.
The law has been heavily criticized for its primitive and violent nature. Aram Bolandpaz, a journalist at Iran International TV said ", Qisas is inhumane, savage, and cruel, no matter where in the world." He pointed out that ", For a country which prioritizes the rights of unborn babies and emphasizes that life is the most valuable phenomenon, how can the Islamic Republic seize a life from someone in such an awful way."
The problematic law not only punishes adults but is applicable to children as well. From the age of nine for girls and 15 for boys, under Sharia law, Iranian children can be handed death penalties.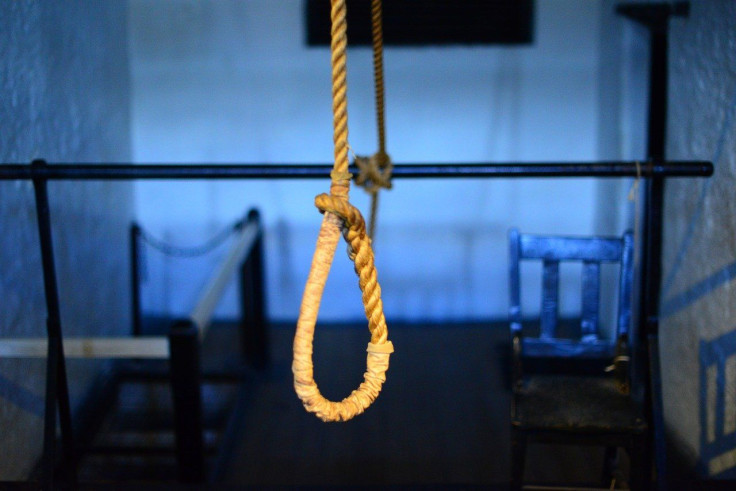 © 2023 Latin Times. All rights reserved. Do not reproduce without permission.