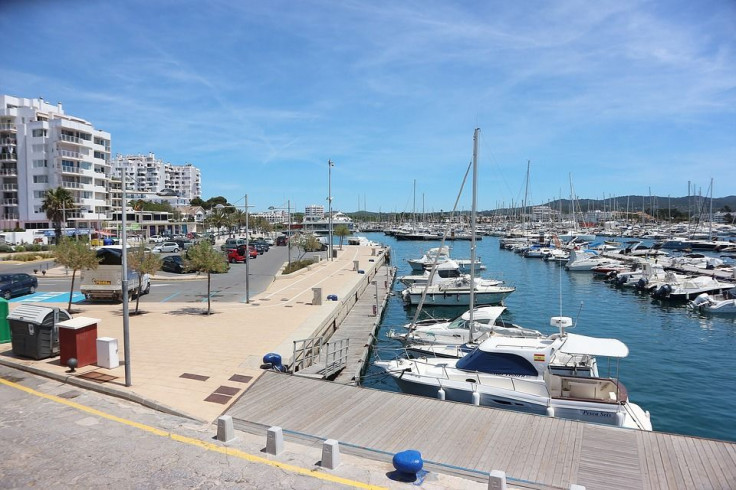 A man who was entering the Spanish port of Ibiza in an inflatable dinghy died on Tuesday after a ferry crashed into his boat. Spain's Civil Guard said the unnamed victim was decapitated in the crash with his head cut off on impact.
Another person on board the small craft who managed to dive into the water just before the crash sustained minor injuries after being rescued from the water. The survivor was immediately taken to the hospital and is said to be suffering anxiety attacks.
According to Euro News, police are conducting an investigation into the incident with reports from witnesses that the victim's inflatable dinghy may not have had any lights on. Initial theories from the Civil Guard investigation said the dinghy may have strayed into the path of the ferry. The small 8-meter-long craft was completely destroyed in the accident.
Maritime rescue operations said they responded to two calls around 11:45pm Tuesday from the fast ferry Formentera Direct regarding a collision at the port waterway entrance. The rescue service dispatched two of their boats, however, the crew of the fast ferry located the injured person using their own rescue boat. The victim's body was later recovered by maritime rescue.
Divers with the Special Group for Underwater Activities traveled to the area in search for the remains of the watercraft and the victim's head while citing difficulty in the task due to location and current sea conditions. No further details were provided about the identity of the victim, but reports indicate he was a 46-year-old Spanish native living in Valencia.
The Baleària ferry involved in the collision was carrying 132 passengers and 10 crew members while it was sailing between the islands of Formentera and Ibiza. None of the ferry passengers were harmed and the vessel did not incur any damages. The company along with its crew and passengers have conveyed their condolences to the victim's family while working together with authorities to determine the causal facts surrounding the fatal crash.
An urgent alert has been sent out to all sailors in the area calling for strict compliance with regulations to prevent further collisions on the high seas. Rescue authorities stressed that certain types of vessels must avoid maritime channels such as the port of Ibiza to avert unfortunate mishaps.