A Polish tourist incurred the wrath of local and foreign tourists in an ancient Mayan temple in Chichen Itza in Mexico on Satruday after she had climbed the area despite it being explicitly forbidden for tourists to enter.
The tourist had climbed the steps of the Kukulcán Castle in an attempt to take better pictures for his social media account, and had gone to the unauthorized area of temple to be able to take his pictures, according to 24 News Recorder.
The person was found by two custodians in the area, who had asked him to delete the pictures he had taken as the person was escorted off the premises. Once he found himself going down the temple, however, many tourists angrily started to retaliate against the rulebreaker, Mirror reported.
One tourist, reportedly bare-chested and wearing only shorts and sandals, had decided to go to the person and smack him on the back of his head with a stick, as many of the people found themselves pushing to punish the trespasser.
José Arturo Chab Cárdenas, from the National Institute of Anthropology and History, said that the Polish tourist was arrested for his actions and released after 12 hours of administrative arrest. The person reportedly paid a $263 fine for going up the area.
Cárdenas also reported that the incident did not seem to have damaged the ancient Mayan temple during the climb, and reminded tourists coming to see the temples that climbing the area has been banned since 2008. "Tourists must respect the security measures of the INAH in the archaeological zone to preserve the cultural heritage of Mexico, take care of other visitors and enjoy that Mayan legacy," he said.
This is the first incident in 2023 to feature an attempt to climb the temple. Last November 2022, a woman was also punished by the crowd and arrested for climbing the steps of the temple, with the person getting their hair pulled and water poured on them out of anger.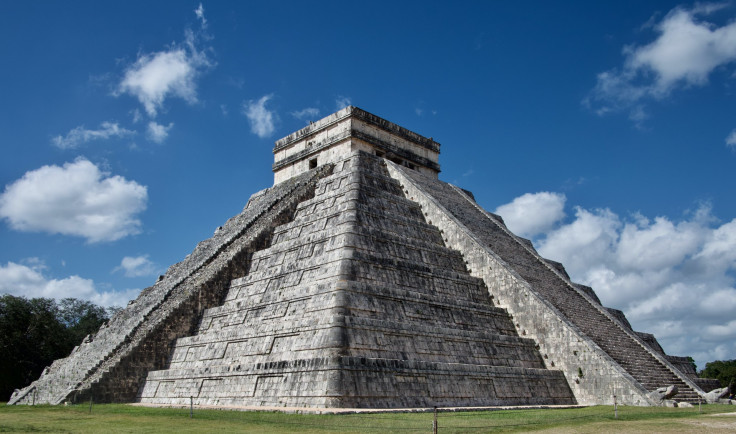 © 2023 Latin Times. All rights reserved. Do not reproduce without permission.