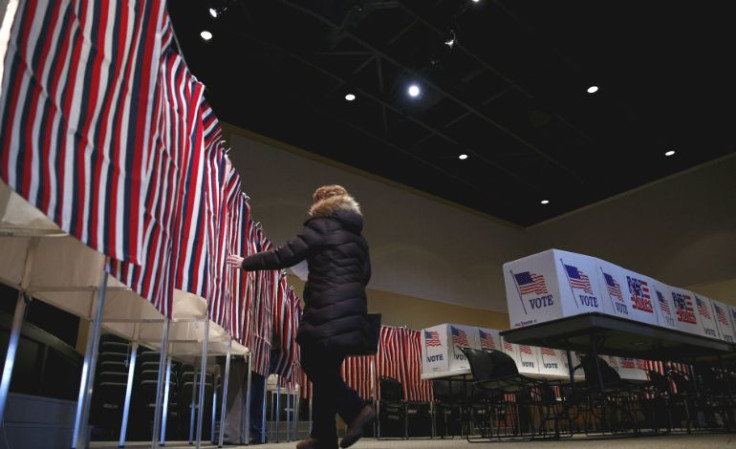 Americans are finding President Joe Biden and former President Donald Trump to be both unpopular candidates for the White House in 2024, a new poll showed.
The survey by ABC News and the Washington Post revealed that only 35% of Democrats chose Biden to be their party's presidential pick, while 56% of someone else instead of the incumbent president.
Adding to this is Biden's low approval rating at only 39%, while 53% of Americans look down on his performance.
On the economic front, with inflation heating up to an almost 40-year high, 57% disapprove of Biden while only 36% approve.
ABC News said historically, when a president's approval is lower than 50%, their party loses an average of 37 seats in midterm elections.
But there's a catch: While Biden's approval rating is low, 40% of Americans say he has done a great deal or good amount as president, up by five points from last fall.
Similarly, Trump's popularity among Republicans is not going so well either as Republicans and GOP-leaning independents are split 47%-46% on whether he could be their pick for president in 2024 — a 20-point drop compared to his 2020 run.
The poll also reveals that 52% of Americans think Trump should be charged with a crime over the numerous federal investigations against him ongoing.
Speculations are rife as to who the Democrats and Republicans could possibly field aside from Biden and Trump in the presidential election that is happening two years from now.
Political newspaper The Hill recently released a list of potential Democratic presidential nominees in the event Biden does not run which include Vice President Kamala Harris and Rep. Alexandria Ocasio-Cortez.
Meanwhile, The Washinton Post listed Florida Gov. Ron DeSantis as the top Republican presidential bet. Former Vice President Mike Pence was also included in the list.
© 2023 Latin Times. All rights reserved. Do not reproduce without permission.