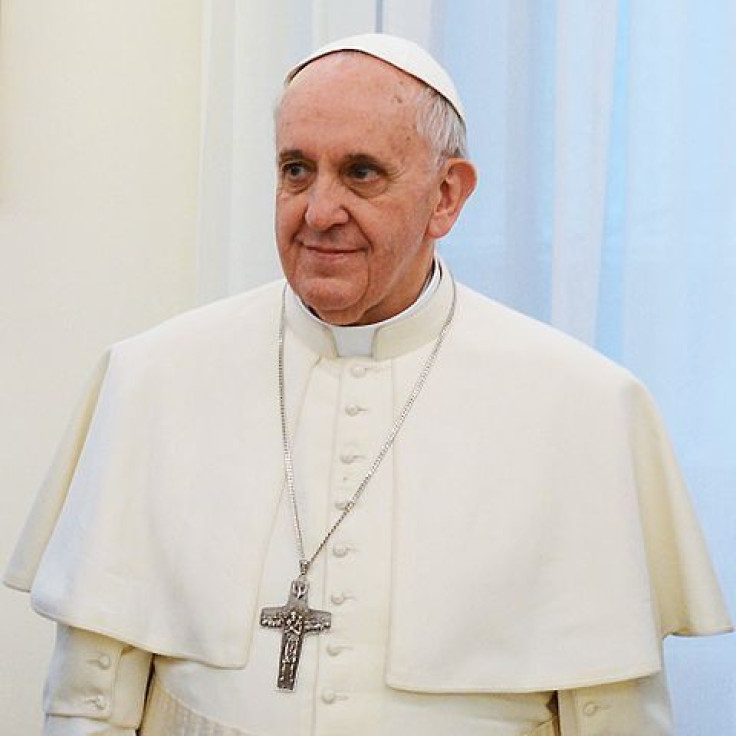 A video of Pope Francis performing what looks like an exorcism on a young boy in a wheelchair has been making rounds on the Internet.
The pope exorcism video shows Pope Francis placing his hands on the boy's head after Sunday's Pentecost Mass in St. Peter's Square. The young boy was seen breathing deeply six times, convulsing, and then sporting a shocked expression. He ultimately slumps in his wheelchair while Francis prays over him.
RELATED: Pope Crackdown On Nuns: Why Does Pope Francis Oppose 'Radical Feminism'?
The pope exorcism video may sound like a media misunderstanding, but according to Daily Mail UK, the television station of the Italian bishops' conference (TV2000) stated that Francis either performed an exorcism or a prayer to free the young boy from the devil.
"The exorcists who have seen the images have no doubt: this was a liberation prayer from evil, or a real act of exorcism," reports TV2000 regarding the pope exorcism video.
That said, the Vatican is not keen on admitting that Francis performed an exorcism.
"The Holy Father did not intend to perform any exorcism," Vatican spokesman Federico Lombardi said in a statement of the pope exorcism video. "As he often does with sick and suffering people who are presented to him, he simply intended to pray for the suffering person."
RELATED: Pope Speaks In Spanish: What Did Argentina's Jorge Mario Bergoglio Talk About?
The pope exorcism theories are being fueled by Francis' tendency to focus on the Satan as a subject of his homilies. For instance, on his first homily as pope on March 14, Francis told the cardinals in the Sistine Chapel that "he who doesn't pray to the Lord prays to the devil." More recently, in a May 4 homily in the Vatican hotel chapel, Francis called for dialogue and excluded Satan.
That said, experts have weighed in that Francis' emphasis on the devil may have something to do with his Latin American roots.
"The devil's influence and presence in the world seems to fluctuate in quantity inversely proportionate to the presence of Christian faith," said the Rev. Robert Gahl, a moral theologian at Rome's Pontifical Holy Cross University, to USA Today. "So, one would expect an upswing in his malicious activity in the wake of de-Christianization and secularization in the world and a surge in things like drug use, pornography and superstition."
See the pope exorcism video below:
© 2023 Latin Times. All rights reserved. Do not reproduce without permission.