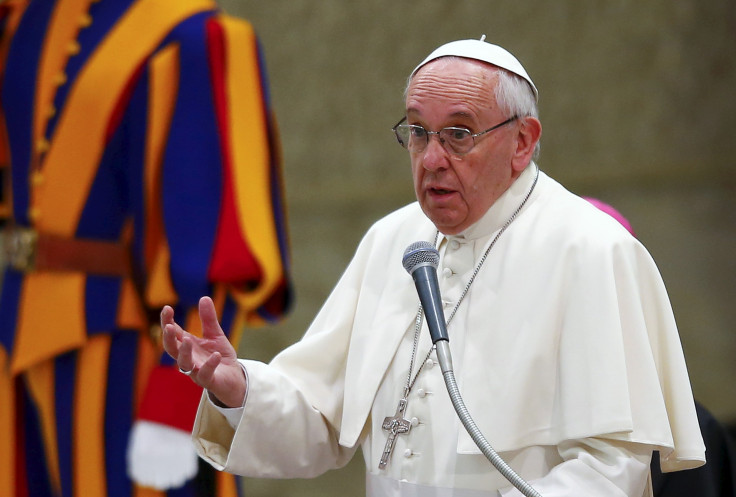 Pope Francis' message for the 2016 World Day of Peace, which will be celebrated by the Catholic Church on January 1, was published on December 15. The 22-page text focuses on mercy, abolition of death penalty, an end to indifference, respect for the sacredness of life, and a subject that has been covered by the media all over the world in the past few months, immigration.
"With regard to migrants, I would ask that legislation on migration be reviewed, so, while respecting reciprocal rights and responsibilities, it can reflect a readiness to welcome migrants and to facilitate their integration," he said in his message. "Special concern should be paid to the conditions for legal residency, since having to live clandestinely can lead to criminal behavior."
Besides asking the state to "rethink" the laws affecting immigrants, the text encourages state leaders to welcome immigrants with open arms and suggests that jobs be created for them in order to face the "social wound" that comes with the lack of occupation which affects a great number of families in the United States, and more often than not, has "dangerous consequences" in society.
Even though the Pontiff's message is addressing all heads of state and government as well as international organizations such as the United Nations, his statement hits a little too close to home. Especially after the latest incidents involving Latino immigrants and Syrian refugees. "God is not indifferent! God cares about mankind! Goes does not abandon us!" were the words used by Papa Francisco to encourage these institutions to open up their minds, but most importantly, their hearts after many have opted to reject one of God's greatest principles: "Love your neighbor as yourself."
© 2023 Latin Times. All rights reserved. Do not reproduce without permission.