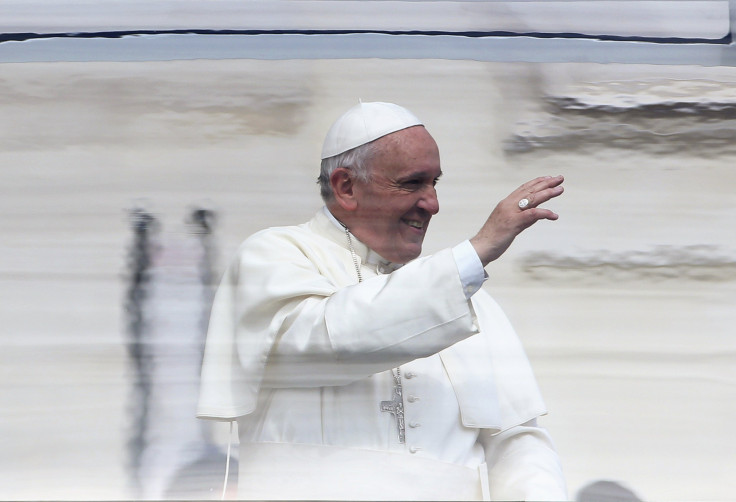 American journalist James Foley was barbarically murdered by ISIS captors after being held hostage in Iraq. The Islamic extremists recorded the beheading of Foley and released the graphic video online. According to GlobalPost, the ISIS captors were demanding $132.5 million from the U.S. government in exchange for Foley's life.
Diane and John Foley, the parents of the deceased journalist, have disclosed that Pope Francis called them on Thursday afternoon at their New Hampshire home to console the grieving parents. The Foleys told reporters that they appreciated the "kind and dear" Argentine pontiff calling them, especially when he was grieving the loss of his family.
"Pope Francis was so dear because he is grieving himself having just lost three members of his family and his nephew is critically ill," said Diane Foley while appearing on the Today show with her husband. "In the midst of his tremendous grief he took the time to call and our whole family was there and my brother-in-law spoke in Spanish to him and he was just so kind."
Earlier this week, Argentine authorities revealed that the extended family of Pope Francis passed away in a car crash in the South American country. According to the Argentine police spokeswoman Carina Ferreyra, Emanuel Horacio Bergoglio, the Pope's nephew, was driving the vehicle in Cordoba when it hit a truck on a highway. CNN reports that two of the pontiff's grandnephews (Jose Bergoglio, 8 months, and Antonio Bergoglio, 2) and the mother of the young boys (Valeria Carmona, 36) were killed.
While the Foleys did not disclose what was discussed during the twenty minute conversation, they did reveal that the pontiff was "very compassionate, very loving."
"He offered us his personal prayer and we felt very comforted and supported in that regard," said John Foley about their conversation with Pope Francis.
© 2023 Latin Times. All rights reserved. Do not reproduce without permission.