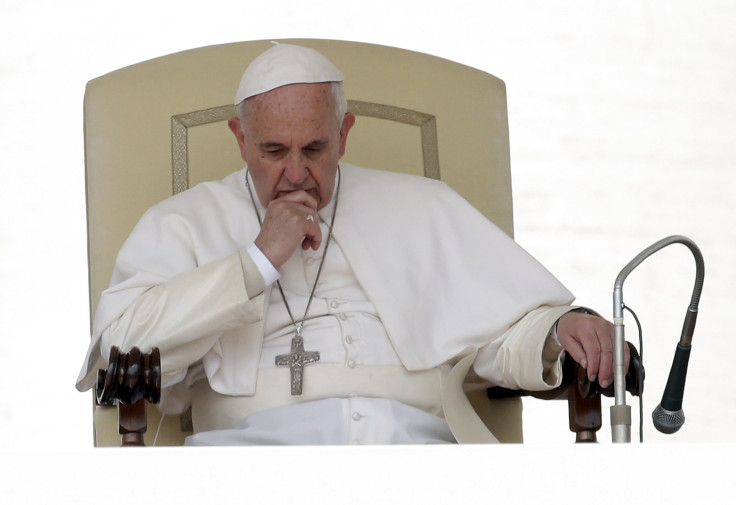 Pope Francis spoke at St. Peter's Square in Vatican City on Wednesday. He addressed his weekly general audience and invited them to act the "Christian" way. He said Christianity foments the union between husbands and wives, and Christians around the world must become aware of the equality that the union conveys, and they "must become more demanding" in emphasizing that equality.
The Holy Father focused his speech on marital union, and the crisis of marriage in many societies. He also appealed for equal pay for equal work today, saying that compensation disparity is "pure scandal." With that in mind, he invited the public to reflect on the question "Why is it expected that women must earn less than men? No! They have the same rights."
Pope Francis continued on the topic by saying that the lack of effort for women's rights is due to the following: "is a form of chauvinism that always wants to control the woman." Being part of a Latino society, where men are always trying to control women, the Pope believes that this stigma needs to be ended in our society.
He also mentioned that "The equality enjoyed by the spouses must produce new fruit: equal opportunities in the workplace, a new valuing of motherhood and fatherhood, and a greater appreciation for the openness of families to those most in need."
The Pope ended his speech by saying "Christian spouses marry not only for themselves but for the good of community and for all society."
© 2023 Latin Times. All rights reserved. Do not reproduce without permission.