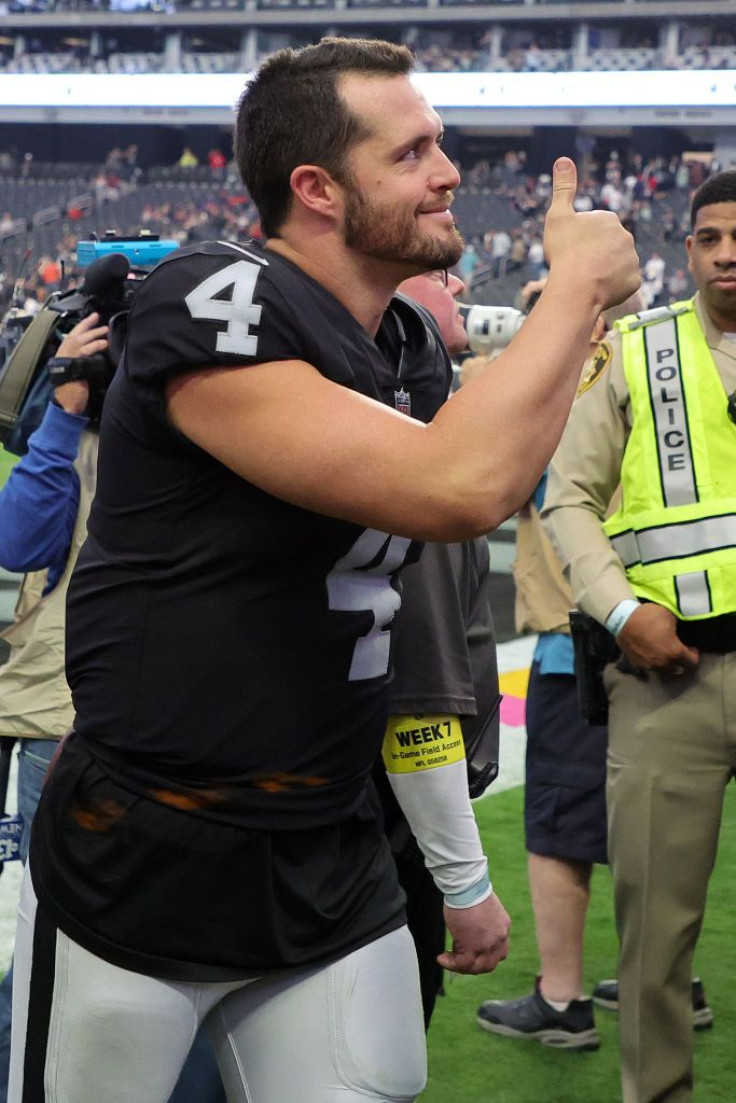 After signing Derek Carr to a three-year extension that could have been worth up to $121.5 million, it seems more likely than not that Carr will not be playing in Las Vegas next season.
Derek Carr has been benched for the final two games of the regular season and will be stepping away from the team to avoid being a distraction. The Raiders will start Jarrett Stidham in his place.
Here are 5 potential landing spots for Derek Carr this offseason:
1. New York Jets
The Jets are an obvious fit for just about any veteran, proven quarterback in the coming offseason. With Zach Wilson's struggles and the questions that remain concerning Mike White, the Jets will be looking at all possibilities to upgrade the quarterback position. The rest of the Jets roster is in good shape and a good quarterback could elevate this team to new heights.
2. New York Giants
The Giants have had a great season and will likely make the playoffs. Still, questions remain when it comes to starting quarterback Daniel Jones who is in the last year of his deal. Jones has been solid this season but there's no question that the Giants should look into options at upgrading the QB position.
3. Indianapolis Colts
The Colts have gone the veteran quarterback route already in the past few seasons with names like Matt Ryan, Carson Wentz, and Philip Rivers. Derek Carr fits that bill as the Colts will likely be in the hunt for someone else at quarterback. Depending on who the Colts' head coach is next season, Indianapolis could be an attractive destination for Carr.
4. Carolina Panthers
The Panthers swung a deal for Baker Mayfield last offseason after also acquiring Sam Darnold. Neither has worked out to the level they hoped for, with Mayfield being cut and Darnold's ups and downs. That will likely lead to them being suitors in the quarterback market. They could also draft a rookie QB to compete with Darnold next season, but Carr could be a name they take a serious look at.
5. Tampa Bay Buccaneers
There's a good chance Tom Brady decides this is his last NFL season. Even if he does decide to return to play, it seems less and less likely that it will be in a Buccaneers uniform. That would open up a spot for Carr to come in and take the reigns at QB.
© 2023 Latin Times. All rights reserved. Do not reproduce without permission.