Confirming that the gas pipeline Nord Stream 1 suffered 'extensive damage' upon investigation, the Danish government confirmed that 'explosions' may have been the reason for the damage in the pipeline, with footage being released showing the fateful incident.
The Copenhagen Police came out with a statement on Tuesday saying that they have started their preliminary investigation of the matter, and that, based on an assessment of the crime scenes, that 'powerful explosions' may have been the cause of the 'extensive damage' in the area, according to Al Jazeera.
Danish authorities has also said that tremors in the vicinity of the leaks of up to 2.5 in the Richter scale were found to have happened before the leaks occurred, and that the explosions did not match those typically done with earthquakes.
"The inspections have confirmed that there has been extensive damage to Nord Stream 1 and 2 in the Danish exclusive economic zone," Danish police said.
Despite this assessment, Danish police have refused to speculate who could have caused the damage, though the Kremlin believes that the investigation is seeking to blame Russia for the damage done, BBC reported.
The Nord Stream 1 and 2 leaks in September, occurring in Denmark and Sweden, and causing a regional outcry as many in Europe look into what could have caused the leaks. While neither of the Nord Stream pipelines were operational at the time, they still contained gas which potentially leaked out into the ocean.
Swedish authorities have also investigated the matter, and their preliminary investigations show that the evidence found "has strengthened the suspicions of serious sabotage," with the Swedish newspaper Expressen releasing a video on Tuesday showing the extensive damage suffered by the pipeline due to the explosion.
They claim that over 165 feet of the pipeline has gone missing due to the explosion. "It is only an extreme force that can bend metal that thick in the way we are seeing," Trond Larsen, a drone operator, told the newspaper when analyzing the footage.
It is unclear where the investigation can go from here, but Germany is also doing a separate investigation regarding the pipeline. Reportedly, the three cannot do a joint investigation because of "information in our investigation that is confidential because it is directly linked to national security," The Guardian reported.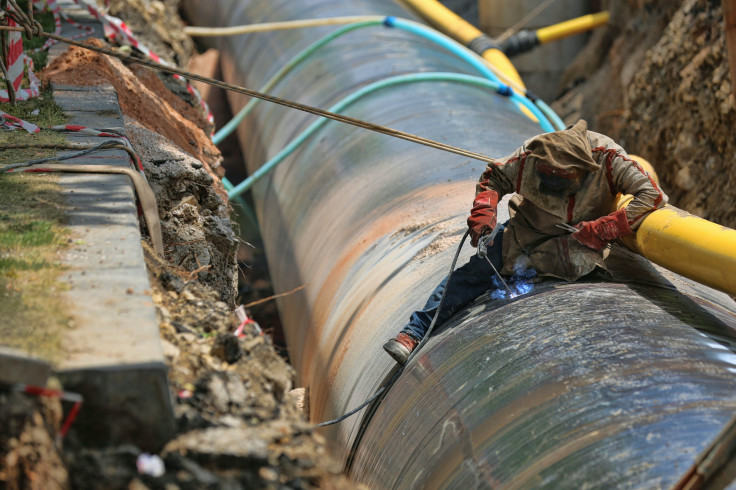 © 2023 Latin Times. All rights reserved. Do not reproduce without permission.