A Washington D.C. federal grand jury has charged a former priest and U.S. citizen on Thursday, accusing him of engaging in illicit sexual conduct with minor victims in Timor Leste starting in 2013. The man is also currently facing related child sexual exploitation charges in the most Catholic place in the world outside the Vatican.
The suspect, Richard Jude Daschbach, 84, a former priest, has been charged with seven counts of engaging in illicit sexual conduct in a foreign place after he operated the Topu Honis "shelter home" in Timor Leste, where he would sexually abuse the young orphans and children from impoverished families, court documents show.
He founded and ran the Topu Honis children's home, taking in hundreds of disadvantaged youth, providing them with food, clothing, shelter, and schooling.
However, the Catholic church defrocked Daschbach in 2018 after a handful of underage victims exposed his recurring abuse, which ranged from fondling and oral sex to rape. The disgraced priest has since reportedly confessed to sexually abusing the young victims.
The Associated Press reported that at least 15 female victims have since come forward, according to JU,S Jurídico Social, a group of human rights lawyers representing the abuse survivors.
However, there are fears from foreign donors who once supported Daschbach that there are likely many more victims who are yet to emerge as Daschbach's case progresses.
In 2019, a grand jury in the Northern District of California indicted Daschbach for wire fraud in connection with his fundraising activity for the shelter home, according to the Office of Public Affairs.
The recent indictment delivered on Thursday is a significant step toward accountability for harms suffered by multiple vulnerable children allegedly victimized by this defendant, Assistant Attorney General Kenneth A. Polite Jr. of the Justice Department's Criminal Division said.
"I'd like to thank the hardworking investigative and prosecutorial teams for their work today and every day to ensure that child predators face justice and children are kept safe," he continued.
Daschbach faces a maximum penalty of 30 years jail term per count following a conviction on illicit sexual conduct in a foreign place, the Tampa Free Press noted.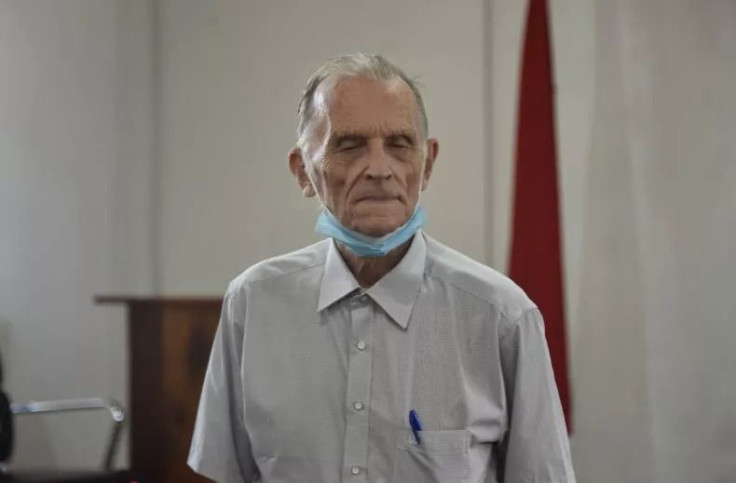 © 2023 Latin Times. All rights reserved. Do not reproduce without permission.