A former bishop in an Albany diocese has admitted to covering up sexually abusive behavior and actions from numerous priests over the course of decades.
On Saturday, July 31, former bishop Howard J. Hubbard admitted that the church actively participated in hiding the sexually abusive practices of many priests during the 1970s and 1980s in the Albany diocese, the Times-Union reported.
"When an allegation of sexual misconduct against a priest was received in the 1970s and 1980s," Hubbard said in a statement to the paper, "The common practice in the Albany diocese and elsewhere was to remove the priest from ministry temporarily and send him for counseling and treatment."
The practice would include sending the priest to counseling places where they would undergo treatment for the sexually abusive behavior they exhibited to underage children. They were then returned quietly into the ministry again when a professional cleared the offending priest.
"Only when a licensed psychologist or psychiatrist determined the priest was capable of returning to ministry without reoffending did we consider placing the priest back in ministry," Hubbard continued. "The professional advice we received was well-intended but flawed, and I deeply regret that we followed it."
Hubbard continues to paint himself as a leader in fighting the church's past abusive behavior, including asking for compensation for victims, according to the New York Post.
This statement comes as Hubbard is accused of sexually abusing minors as well as ignoring victims' allegations or intimidating them to silence throughout the years.
Hubbard has categorically denied those sexual abuse charges, saying that "I know with absolute certainty that I did not abuse him because I know with absolute certainty that I have never abused a child or an adult, sexually or in any other way."
The Albany diocese's spokesperson said that Hubbard's statement to the Times-Union was not sanctioned, and then re-affirmed their commitment to survivors of sexual abuse.
"Our first concern is for survivors. We stand ready to accompany them, support them, and assist them, and we commend them for their bravery in coming forward," Mary Proust told the Hill.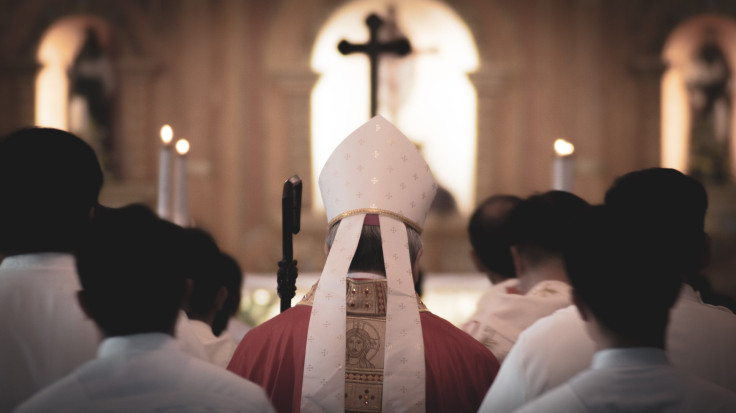 © 2023 Latin Times. All rights reserved. Do not reproduce without permission.