An elated mother-to-be has announced that she and her best friend are due to give birth to their babies just a month apart, and they share the same father.
The soon-to-be mother revealed that she and her best friend are pregnant, with no qualms about the father of their kids being the common factor among them. She posted the news on social media, and it soon became a viral sensation, Daily Star reported.
While it isn't much of an aberration for best friends to vow to ensure that their kids end up being best friends, it is quite an anomaly to have the same father for the kids, and that too conceiving them just a month apart. The two besties might have raised a dozen brows and dilated a couple of pupils with bemusement, but there's nothing less than an exciting future anticipated by the two mums-to-be.
The woman took to social media to post a photo of herself with her bestie as she informed her friends and family of the news. The elaborate caption on the picture was proof that this was going to be the beginning of an amicable relationship that's based on empathy and friendship. She wrote, "I'm happy to say that I'm sharing a baby daddy with my best friend.
"She will be due in December and I will be due in January. If it was anybody else I would [have] fought, but we are family FR [For real], I love youuuu.
"This isn't how I wanted to tell everyone but what better day to announce than today, I always knew [our] kids would be best friends like us."
Her post has also been posted on Reddit, where users have expressed their confusion in the comments section. A user wrote: "I am sure he will be a wonderful father figure for the both of them." "Thats loyalty," said another bemused user. A few Redditors, on the other hand, were deeply moved by the arrangement.
The post has stirred quite a reaction among internet users who have been confused by the unconventional friendship, but whatever sails their boat, perhaps.
In the world of bemusement, dubbed as the most identical twins have a similar story to tell. They were born together and they chose a life of doing everything together—even being in a relationship, together, with the same man.
Anna and Lucy DeCinque, 35, share several aspects of their lives, including their electrician boyfriend Ben Byrne, clothing, and a massive bed. One of the sisters recently addressed their toilet arrangement, claiming that the two have "separation anxiety." "When she goes to the bathroom, I come with her; when she has a shower, I come with her," Anna told Fox News. Whatever be the chore, they do it together. They hope to be pregnant at the same time too.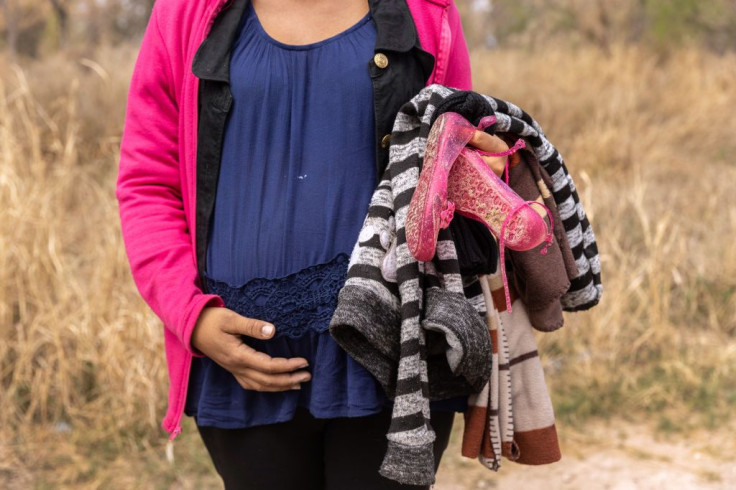 © 2023 Latin Times. All rights reserved. Do not reproduce without permission.