A pregnant woman living in Atlanta, Georgia was shot three times by her Uber driver on Saturday, Feb. 19, causing her to prematurely give birth to her baby two months before she was due to.
The 36-year-old daughter, who had used the ride-sharing app Uber to get back to her home from a friend's house, reportedly got into an argument with the Uber driver over the color of the car being different from the one indicated in his profile, according to CBS 46.
The argument got heated, and the driver shot the woman three times before leaving–once in the stomach, and twice in the upper thighs. Her father Kenneth Anderson and her family rushed her to the hospital, where she gave birth to the child prematurely, The Atlanta Journal-Constitution reported.
"To be honest, I'm still shook up," Kenneth Anderson said of the event.
He reportedly heard the gunshots as he was preparing for bed, and he now worries about the medical bills that need to be paid due to the premature birth of the baby as well as his daughter's wounds that need mending, the New York Daily News reported.
"Her and my grandbaby are a miracle. God was there with both of them. For them to come through the way they're doing, God already touched my grandbaby. He was crying, kicking and stuff. And it just made me smile, real big. I know they going to be alright," Anderson said.
Anderson, who works part-time and is on disability, said that his daughter is unemployed. They have launched a GoFundMe fundraiser in an attempt to collect enough money to pay for the hospital bills they are facing.
It is unclear if the local police have arrested the driver who shot Anderson's daughter, but Uber has stated that they have deactivated the user profile after the incident and has given access to the driver's information to the local police authorities.
"The details surrounding the horrific act of violence toward the rider and her newborn are nauseating and our thoughts are with them as they recover," a statement by the company said. "We stand ready to assist law enforcement with their investigation."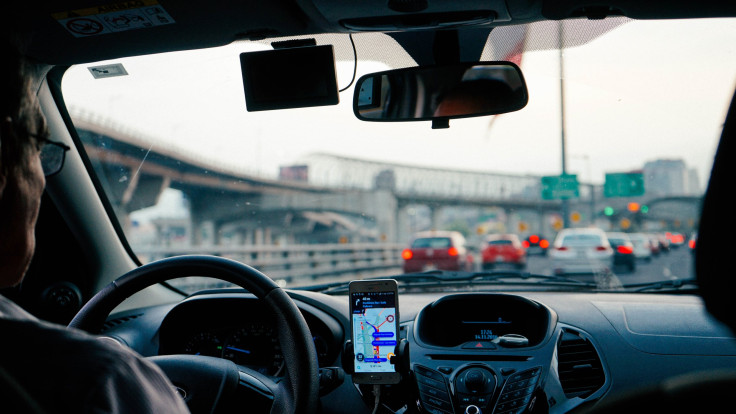 © 2023 Latin Times. All rights reserved. Do not reproduce without permission.