The wait is over for Sailor Moon fans worldwide. "Pretty Guardian Sailor Moon Eternal: The Movie Part 1 and Part 2" will debut both films for the first time outside of Japan on Netflix on June 3, 2021.
The "Sailor Moon Eternal Movie" serves as a 'fourth season' for the "Sailor Moon Crystal" anime series. The two-part film follows the "Dream Arc" of Naoko Takeuchi's original manga series.
The story is set in April where people anticipate the largest Total Solar Eclipse of the century. As the eclipse happens, Usagi and Chibiusa meet Pegasus, who is in search of the chosen maiden who can break the seal of the Golden Crystal.
The town is visited by a mysterious group called the Dead Moon Circus whose plan is to spread nightmare incarnations known as Lemures. They plot to take hold of the 'Legendary Silver Crystal,' with the Queen of the Dead Moon, Nehelenia, ruling over the universe.
The "Sailor Moon Eternal Movie" Part I was initially scheduled to premiere in Japan on September 11, 2020, but was pushed back to January 8, 2021. Its second film was slated a month after the first.
"Sailor Moon Eternal Movie" is the first "Sailor Moon" franchise film that was screened in Japan after 26 years. The last "Sailor Moon" movie released in cinemas was "Sailor Moon SuperS: The 9 Sailor Soldiers Unite! Miracle of the Black Dream Hole!" with a 16-minute animated short titled "Sailor Moon SuperS Plus: Ami's First Love."
Netflix acquired streaming rights to both movies. Meanwhile, American manga publisher and entertainment studio Viz Media handled the English dub versions of the film.
The movie is a joint work of Toei Animation and Studio DEEN with a running time of 80 minutes per film. Original mangaka Takeuchi serves as chief supervisor of the films' production.
The success and overall improvement of the anime series' third season have director Chiaki Kon helm both films. Character designer of 90s Sailor Moon anime series and Sailor Moon R, Kazuko Tadano, returned on set as the character designer once again for the film.
According to Crunchyroll, "Sailor Moon Eternal Movie" debuted 9th place in Filmaga and climbed up to 6th place with a satisfaction rating of 3.46 out of 242 reviews.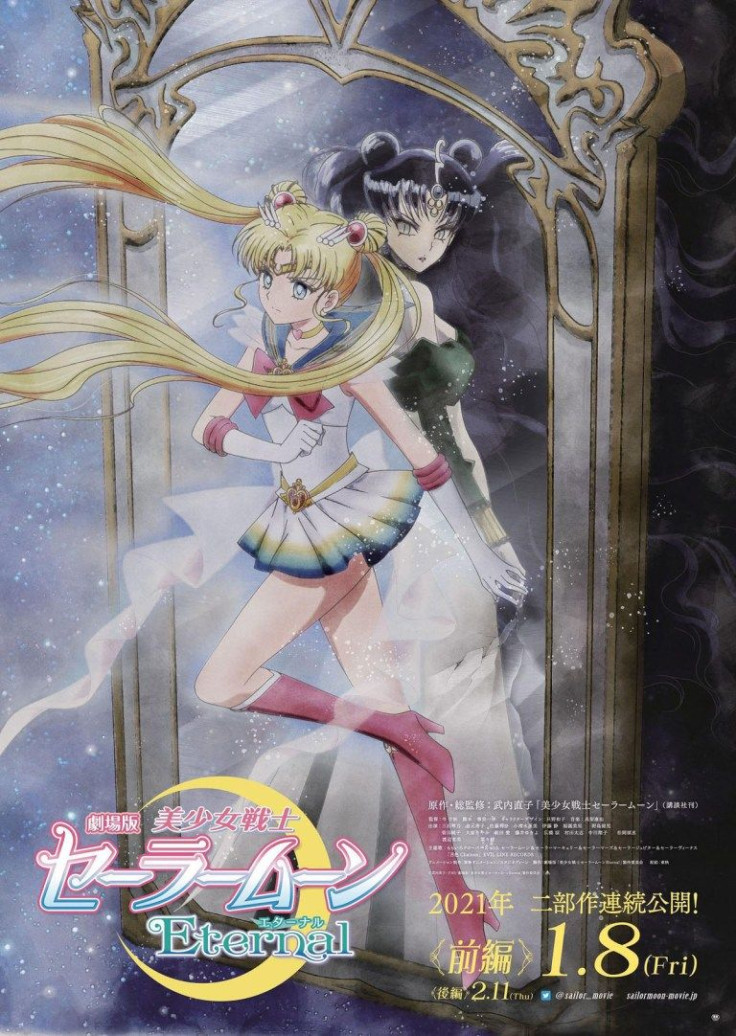 © 2023 Latin Times. All rights reserved. Do not reproduce without permission.