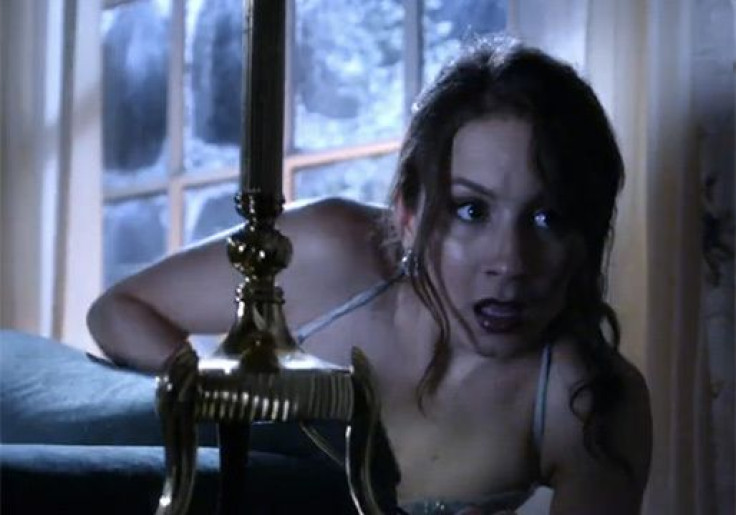 Even though it's not yet Halloween in the real world, the fictional world of Rosewood is hastily preparing for Christmas, and all of the town's residents including everyone's favorite "Pretty Little Liars" will soon discover just exactly "How The 'A' Stole Christmas." The series' first ever Christmas episode is set to premiere on December 9, the special which is replacing the series normal Halloween episode was a bittersweet surprise for viewers. Fans were no doubt excited to experience the yuletide season in Rosewood, however the annual Halloween episodes had become some sort of a tradition for "Pretty little Liars" fans. In order to keep the loyal legion of PLL happy, ABC Family and "Pretty Little Liars" produced a first ever fan appreciation episode, aptly titled "We Love You to DeAth." The episode, which premiered, on October 21 addressed fans multiple questions, showed sneak peek clips of Season 5, reuniting tragically fallen cast mates and of course provided fans with the first ever promo video for the now highly anticipate Christmas episode.
Though only 30 seconds long the promo video for "How The 'A' Stole Christmas" revealed that fans won't be losing any of the thrilling action that has become a traditional part of the holiday specials, instead replacing the normal spooky quality of Halloween with a sickly, sweet Christmas carol may make this episode the scariest special yet. The promo video begins with the sound of Christmas bells, and a swooping shoot of Rosewood—snow covered and decked to the halls. However, the festivities end quickly, with a voice over of Emily who is telling her friends to make a Christmas wish, instead of all indulging the Christmas-obsessed Emily, Hanna promptly answers, "wishes don't come true, Emily." This sets the tone for the rest of the promo video, and presumably the episode.
The next shot we see is of Spencer, who despite being clad in a sparkling gown, is clutching a kitchen knife and looks terrified for her life, she then warns Toby to be careful, because "can't trust anyone." There are more shots showing an even larger kitchen knife, an angelic white hooded figure at the Ball, all the PLL's with their respective "bed buddies" even Paige, and then there is a truly disturbing moment. After Alison admits that she is scared, she is seen being locked in Rosewood's church where "A" killed Ian after he tried to kill Spencer. Alison has never looked so vulnerable before, sobbing hysterically and banging on the church's massive doors. As if that isn't scary enough, a voice over is then heard from Mona, who is supposed to be dead. Mona says, "It's Christmas and I promise you don't' want to miss it."
Check out the full promo video below and lets us know what you think will happen in the "Pretty Little Liars" Christmas episode "How the 'A' Stole Christmas!"
© 2023 Latin Times. All rights reserved. Do not reproduce without permission.