Prince Harry and Meghan Markle didn't receive the support of some members of the royal family amid their fight against the media. Weeks ago, the Duke and Duchess of Sussex decided to file a lawsuit against a slew of publications for allegedly breaching their privacy.
On Twitter, royal correspondent Richard Palmer said that Prince Harry and Markle appeared to be out on a limb amid their ongoing battles. He also said that Prince Charles, Camilla Parker Bowles, Prince William, and Kate Middleton weren't on the same page with the couple in terms of their confrontational approach to the media.
"The Queen, Charles and Camilla, and the Cambridges don't think it's a good idea and there have been words," he said. "They've all had their ups and downs with the media," he added.
Palmer also said that Queen Elizabeth is disappointed with Prince Harry and Markle's relationship with the press. However, Her Majesty isn't blaming the royal couple solely for what happened. At the end of the day, the monarch is very much concerned about the wellbeing of the Duke and Duchess of Sussex, and she makes it a point to see them regularly.
In related news, Prince Harry and Markle just announced their plans to celebrate the holidays in the United States with the latter's mom, Doria Ragland. In the statement released by their spokesperson, it was revealed that Her Majesty allowed the royal couple to spend the holidays away from the royal family this year.
For the past two years, the Duke and Duchess of Sussex have celebrated Christmas with Her Majesty and the other members of the royal family. In fact, the "Suits" alum already celebrated the holidays with the royals even before she married Prince Harry. This year, they are looking forward to celebrating Christmas with their son, Archie, in Markle's hometown.
According to Palmer, Prince Harry and Markle's decision to head to the United States for Christmas doesn't mean that they have been excommunicated from The Firm. Rather, they are just taking advantage of the opportunity to take some time out from all of the issues being thrown at them.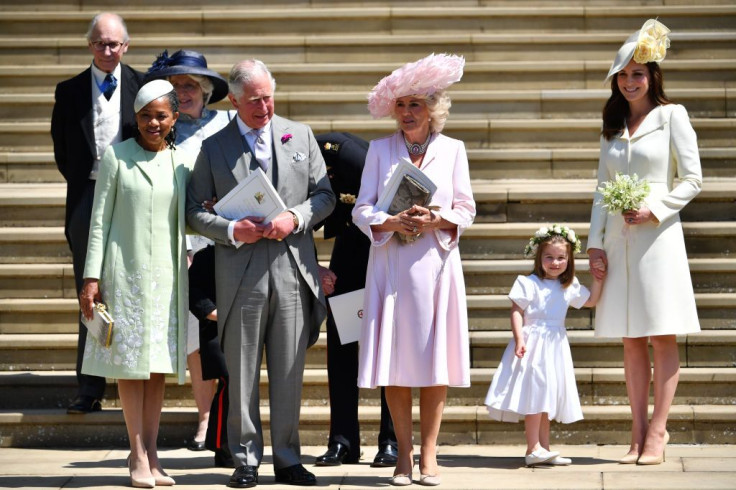 © 2023 Latin Times. All rights reserved. Do not reproduce without permission.