Queen Elizabeth's youngest child Prince Edward, Earl of Wessex, recently addressed the royal rift, and clearly had no qualms in doing so. In an exclusive sit-down with a media outlet on Thursday— which could've been his father the late Prince Philip's 100th birthday— Edward addressed uncomfortable truths pertaining to the familial tensions. He further opined that whatever ensued between the Royal Family and Sussexes was "very sad".
"Listen, weirdly we've all been there before— we've all had excessive intrusion and attention in our lives. And we've all dealt with it in slightly different ways, and listen, we wish them the very best of luck. It's a really hard decision," said Edward, as reported on CNN. Despite the untoward turn of events, Edward maintained that he harbored no ill feelings toward Prince Harry and Meghan Markle and wished them "all the happiness" and also took the opportunity to congratulate the couple on the arrival of their daughter.
Edward, who was in a rather affable mood despite the current circumstances, also suggested people show empathy in times of duress. "It's difficult for everyone but that's families for you," he said in the interview.
The recent past has been shrouded in gloom for the British Royal Family, with Prince Philip's passing compounding it all. Earlier this year, Meghan appeared on Oprah Winfrey's show in March with her husband Harry that ruffled many feathers. From feeling suicidal to being subjected to covert racism, the former "Suits" star made revelatory comments in the interview that shook the royal household and insiders alike.
Add to it, when the family was still reeling under the shock of the explosive interview, they witnessed a tragedy amid the pandemic—the Duke of Edinburgh's passing. The low-key funeral, which saw Harry and Prince William in attendance, did little to better their troubled relationship.
"It was an experience that so many other families have had to go through during this past year or 18 months and so in that sense, it was particularly poignant," recalled Edward in an interview with BBC, adding, "There are an awful lot of people who haven't been able to express the respect that they would like to have done. I think many people would have liked to have been there to support the Queen."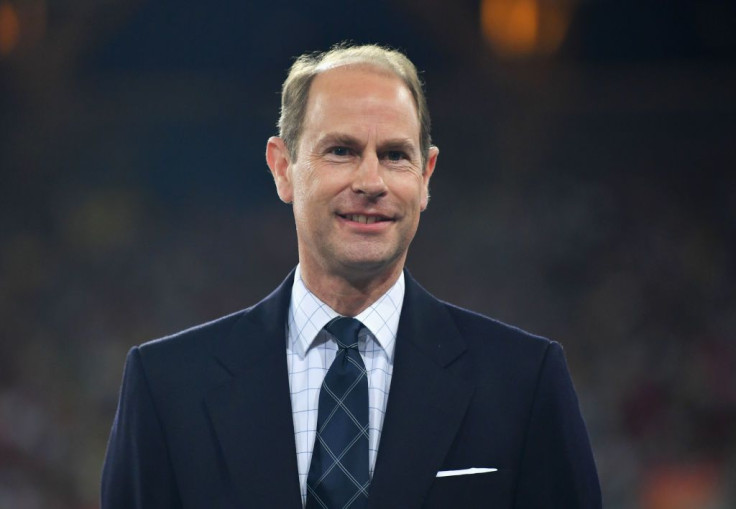 © 2023 Latin Times. All rights reserved. Do not reproduce without permission.