Royal experts say that a royal family close to Prince George may take the position as the king.
Because of his father's status in the monarchy, Prince George has had a higher rank in the line of succession since the day he was born. Despite his right to the throne, he may elect to abdicate or die before Prince William abdicates or dies.
Dr. Craig Prescott, a constitutional specialist at Bangor University, told Express UK that Prince George might choose not to be a monarch.
"The line of succession to the crown is set out by Act of Parliament, and can only be changed by another Act of Parliament," Prescott said.
"So Prince George would have to make that decision before his father Prince William dies, and then Parliament could pass legislation making the next in line, Princess Charlotte, Queen (assuming she would want to do it)," he added.
Dr. Presscott likened the possible future to Edward VIII's future after he abdicated the throne.
He chose to leave his job and marry Wallis Simpson at the moment. The Declaration of Abdication Act of 1936 deposed him as king and replaced him with Queen Elizabeth II's father.
While he has the freedom to choose his own path, many royal fans have remarked that Prince William and Kate Middleton started prepping him at a young age.
In his book "Battle of Brothers," royal historian Robert Lacey claims that he learnt of his inherited duty when he was seven years old.
"Sometime around the boy's seventh birthday in the summer of 2020 it is thought that his parents went into more detail about what the little prince's life of future royal 'service and duty' would particularly involve," Lacey wrote per Marie Claire.
During the COVID-19 outbreak, Prince William and Kate enlisted the support of their children to bring meals to their at-risk neighbors.
The royal family have joined the "clap for carers" campaign, with Prince George pledging to pick up rubbish at his school.
According to the BBC, the Duke of Cambridge's son was irritated that they went litter picking and did the same thing over and over again.
Prince George has also been practicing public speaking, as seen by his appearances in Kensington Palace recordings.
But then, only time will tell if he will follow in his grandfather and father's footsteps, given the preparations he has made.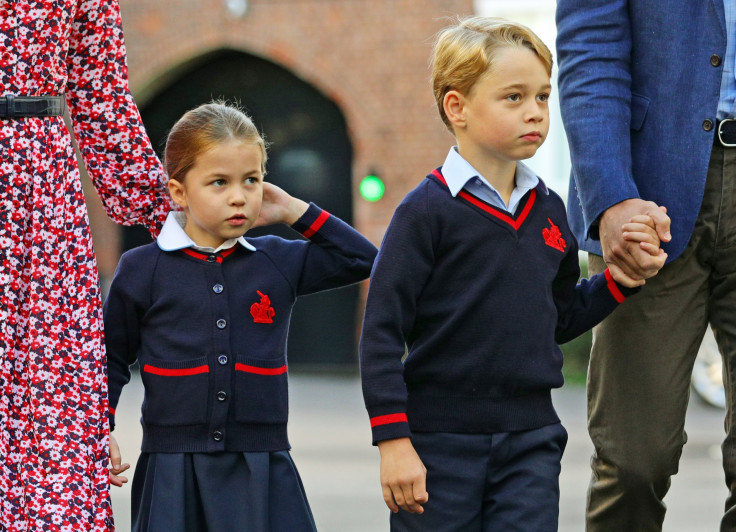 © 2023 Latin Times. All rights reserved. Do not reproduce without permission.