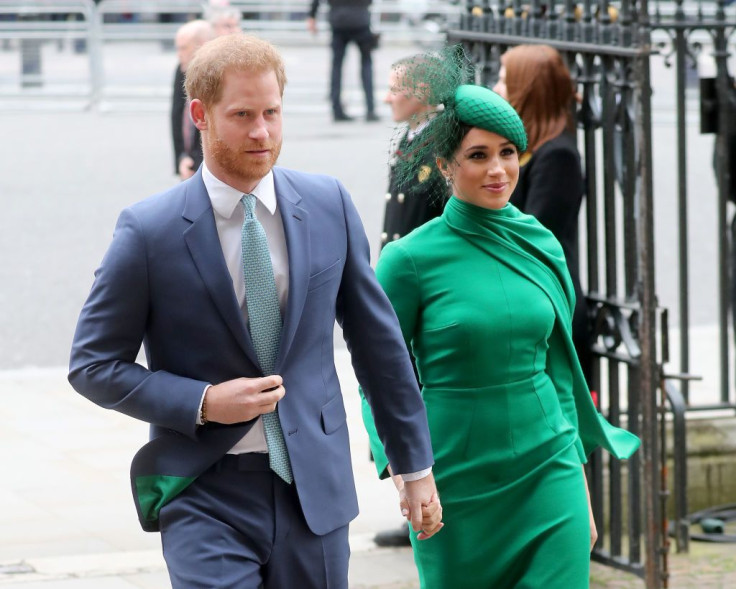 Prince Harry, Meghan Markle, Princess Eugenie, and her husband Jack Brooksbank gathered for a fun dinner over the weekend in Los Angeles.
Photos shared by TMZ, Tuesday, showed Harry and Meghan joined by Eugenie and Jack at Montecito, enjoying an intimate weekend dinner together in the local area. In the pictures, Meghan can be seen laughing while wearing an oversized white pantsuit. Harry is seen attentively listening to Eugenie, who dons a black sequin jumpsuit. Jack and Eugenie are seemingly both enthusiastic while telling their story. The foursome dined and bonded inside a covered and heated outdoor patio.
Two royal cousins continue to spend time together in Santa Barbara. It seems like Harry and Eugenie have a closer bond than other royal family members. The cousins reportedly have always been close from a young age, with only a six-year gap between them.
In February, Eugenie and Jack traveled to the United States to visit the Duke and Duchess of Sussex. Royal supporters were surprised when Eugenie sat next to Harry at the Los Angeles' So-Fi Stadium during the Super Bowl game. Aside from Harry, Meghan is known to be very close to Eugenie.
Harry was also seen celebrating the Los Angeles Rams winning the 56th Super Bowl by visiting the locker room and holding the Lombardi trophy. The Rams then took to their official social media to share pictures of the royal after the game, all smiles while holding the trophy. NFL officials and players also joined him in the photos "Feelin' like royalty. #SBLVI," they captioned the post.
Eugenie and Jack are currently residing in Frogmore Cottage, the same place Harry and Meghan used to live before relocating to the US. Eugenie has been called the "peacekeeper" among the Sussexes and the Royal Family.
Meanwhile, it was revealed that Harry would not take Archie and Lilibet to the Queen's Platinum Jubilee in June due to security issues. Harry's grandmother's Platinum Jubilee celebration will mark her historic 70 years on the throne. Despite the Queen's record-breaking celebrations, Harry, Meghan and the children may not return to the UK without proper police protection.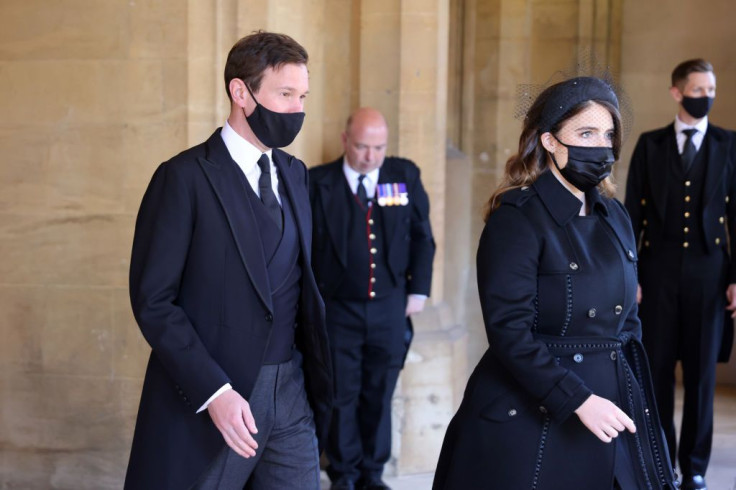 © 2023 Latin Times. All rights reserved. Do not reproduce without permission.