The biography on the life of Prince Harry and Meghan Markle, written by Omid Scobie and Catherine Durand has been put up on Amazon for pre-order and reached number one on Amazon's Top 10 New York bestseller in 24 hours list.
The book, titled "Finding Freedom: Harry and Meghan and the Making of A Modern Royal Family," is set to be released worldwide online on Aug. 11 and Aug. 20 is marked as the day its hard copy will be available. The biography was released for pre-order on May 3 and on the very day it topped the 24-hours bestsellers' list.
When the book's co-author, Omid Scobie came across the news, he retweeted the Top 10 Books post, "Bestsellers in the last 24H!! #1: Finding Freedom: Harry, Meghan, and the Making of a Modern Royal Family Omid Scobie, Carolyn Durand publisher Dey Street Books," adding that it "is a nice surprise!"
The biography is an attempt at providing an "honest, up-close, and disarming portrait" of the "confident, influential, forward" Prince Harry and Meghan Markle, as per its description on Amazon.
And even though, since then, it has dropped from the list, it is reigning at number two on Amazon's 'Biographies of Royalty' bestsellers list.
As of now, Amazon's 'Biographies of Royalty' bestsellers list stands as follows
Kensington Palace: An Intimate Memoir from Queen Mary to Meghan Markle, by Tom Quinn
Finding Freedom: Harry, Meghan, and the Making of a Modern Royal Family, by Omid Scobie and Carolyn Durand
Lady in Waiting: My Extraordinary Life in the Shadow of the Crown, by Anne Glenconner
Her Majesty: Queen Elizabeth II and Her Court, by Robert Hardman
The Plantagenets: The Warrior Kings and Queens Who Made England, by Dan Jones
As per the description shared by publishing house Harper Collins, the biography is those who don't "know the true story of Harry and Meghan" as the book goes "beyond the headlines to reveal unknown details of Harry and Meghan's life together."
It will be "dispelling the many rumors and misconceptions that plague the couple on both sides of the pond" as they are "unafraid to break with tradition, determined to create a new path away from the spotlight, and dedicated to building a humanitarian legacy that will make a profound difference in the world."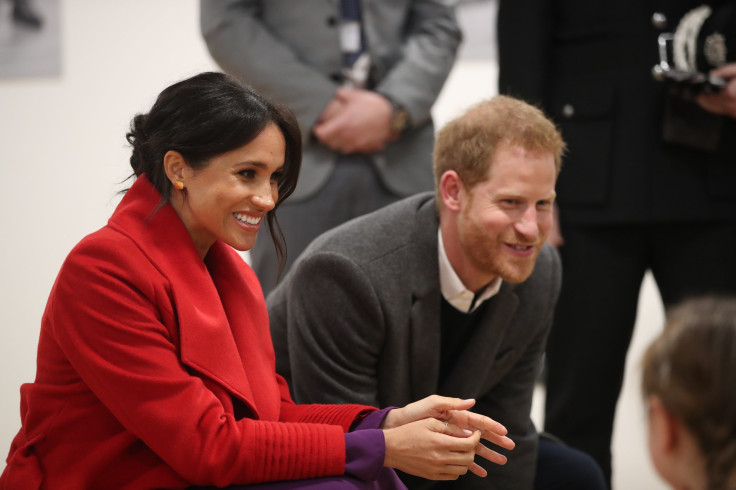 © 2023 Latin Times. All rights reserved. Do not reproduce without permission.