Prince Harry and Meghan Markle's popularity wearing out in Hollywood? Well, a leading producer in Hollywood believes so.
According to Daily Star, the Sussexes were on a roll until now with a slew of high-profile media appearances and lucrative Netflix and Spotify deals that followed after their highly controversial chat with iconic show host Oprah Winfrey.
The Megxit plan had clearly put them in a tricky spot as far as their royal ties are concerned, but there's no refuting how the dramatic exit opened doors to Hollywood's poshest of circles.
The Duke and Duchess were already an "it" couple in the showbiz industry, having caught the eye of stalwarts like Steven Spielberg, Tom Hanks, including a loaning of Beverly Hills mansion from Tyler Perry.
However, the producer who spoke on the condition of anonymity opined that Harry and Meghan mustn't expect things to fall into their laps moving forward. As it is now speculated that they're "dangerously close to being yesterday's news" in Hollywood.
These remarks come shortly after it was learned that the couple was not included in the guest list of Barack Obama's recently held 60th birthday celebrations, which took place last month.
While there's no denying that the celebrity-royal tag has really worked in Harry and Meghan's favor, it's about time their words translate to actions if they wish to survive in an industry that boasts of prolific talent and extremely hard-working professionals. "They haven't made anything yet, and so they have no credibility beyond Netflix's deal announcement. Not all celebrities can be monetized," added the producer, as cited on GEO TV media outlet.
On the other hand, the shift to the United States also gave the former "Suits" star a breather from all the negative publicity, helping her rebrand herself.
Harry and Meghan were recently in the eye of the storm after they were reportedly mocked in the all-new HBO Max cartoon series titled "The Prince". The duchess was reportedly portrayed as a 'has-been reduced to appearing on Real Housewives of Beverly Hills, while Harry's character is depicted as that of a masseur in LA', the outlet noted.
These reports come amid repeated talks about the Sussexes desperately pushing for their four-month-old daughter Lilibet to meet Queen Elizabeth in weeks. Royal sources have hinted that the Queen still harbors a great deal of affection towards Harry. Rumors are rife that she intends to extend an invitation to the couple and their children to the Royal Family's forthcoming Christmas celebrations.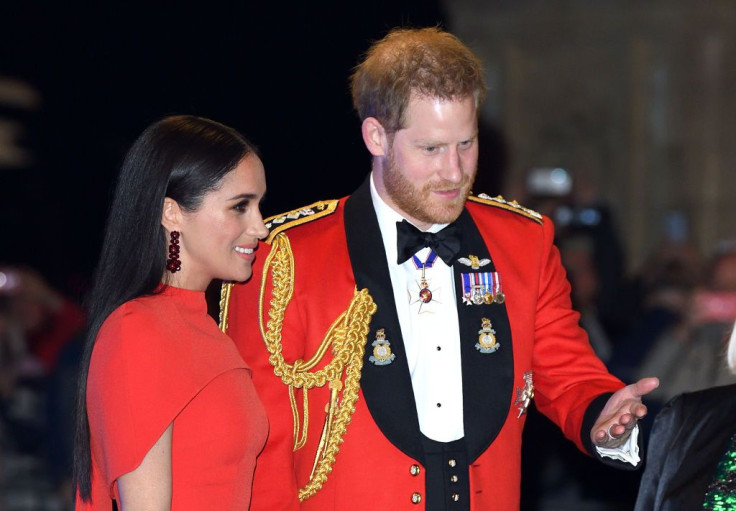 © 2023 Latin Times. All rights reserved. Do not reproduce without permission.