Prince Harry and Meghan Markle are clearly going the extra mile as far as extending an olive branch to Queen Elizabeth is concerned. While Harry has always expressed his fondness for his grandma, rumors are rife that the impending meeting has largely got to do with getting the monarch to meet four-month-old Lilibet and having her christened at Windsor Castle.
Speculations are rife that senior royals are yet to come to terms with this development, as the family continues to reel under the shock of the Sussexes' explosive interview with Oprah Winfrey. Hence, when they learned about Harry and Meghan's grand UK plans, they were far from pleased, The Sun reported.
"Harry and Meghan have made this offer but a lot of people are shocked by the sheer nerve of it," said a royal source, according to Daily Star.
Royal aides also hinted at how members are taken aback by the Duke and the Duchess's request after everything they've put the Queen through this year. While the former "Suits" star appears to have moved on from the past, members of the Royal Family continue to be shaken by the new development.
The Queen's staff is yet to respond to the rumor, and things will remain ambiguous until her spokesperson confirms the news. If things go as decided, the forthcoming reunion would mark Meghan's re-entry to UK ever since Megxit in March 2020.
On the upside, credible sources believe the Queen continues to harbor a lot of love and empathy for Harry, and this could work in the Sussexes favor. Grapevine has it that the Queen really wants to have the Duke and his family over for Christmas, so much so, that there have been ongoing discussions about Christmas — and whether an invitation should be sent to Harry and Meghan after their bombshell reveals on Oprah interview and other forums.
It needs to be noted that Harry met his grandpa privately on two occasions during his brief visits to the UK early this year.
Buckingham Palace is yet to respond to requests for comment about the Christmas invite.
Royal expert Stewart Pearce, claimed that things are getting better between the Sussexes and the Cambridges, with the four had begun to engage in conversations on Zoom and FaceTime, as reported by US Weekly.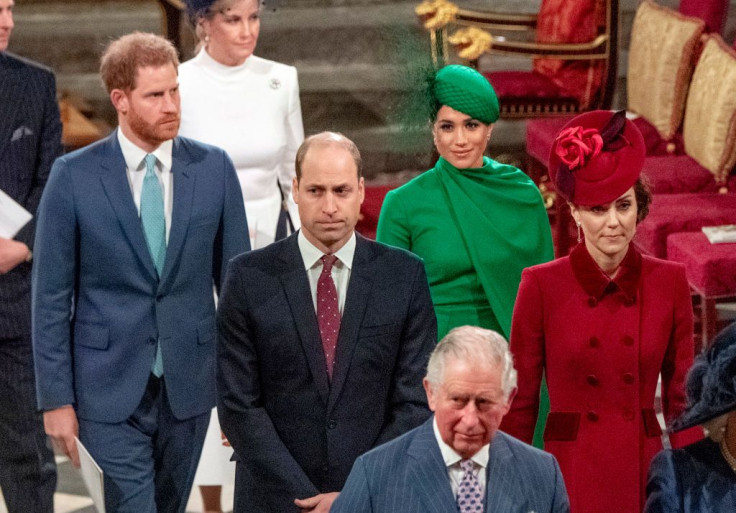 © 2023 Latin Times. All rights reserved. Do not reproduce without permission.