Princess Diana's old voice coach shared that the royal personality planned to move to California with her sons Princess William and Harry to seek a career in Hollywood.
The vocal coach, identified as Stewart Pearce, told Page Six about Princess Diana's plans during the 24th anniversary of her death.
Diana was planning to enter the entertainment sector and pursue a career in Hollywood, according to Pearce.
"[Several major projects was brewing] in her consciousness through offers that had been offered to her," the voice coach, who was also Princess Diana's friend, said in an interview.
Despite Diana's plans to pursue a career in Hollywood, Pearce stated that she was not interested in becoming a celebrity. Her objectives would remain hidden from view, according to an online tabloid.
Pearce said Princess Diana was "starting to explore her creative power" when she decided to stay and spend a lot of time in Hollywood.
According to the voice coach, one of Diana's "biggest" opportunities was to film documentaries about three charity causes that "would eventually be incorporated into huge feature pictures."
The royal's voice teacher also said she approached top Hollywood executives and agents about her desire to make films.
"Everything she [Princess Diana] did was signed with the autograph of excellence," Pearce said. The former coach further explained that the princess consulted the right people to take the step to her passion.
The voice coach added that the works were also about "the highest echelon" of viewpoints that could be maintained for the best project management.
Aside from exposing her affinity for filmmaking, Pearce also addressed rumors that Diana was pregnant with Egyptian film producer Dodi Fayed's child. The ex-Princess of Wales was not pregnant with Fayed's kid, and she had no plans to marry the film producer, according to the voice coach.
Princess Diana divorced her husband, Prince Charles, in 1996. After that, the princess began dating Fayed, but they sadly died in a vehicle accident.
People said Princess Diana's movie-making ambitions were revealed as fans and her family honored her on the 24th anniversary of her death.
Charles Spencer, Diana's brother, lowered the family flag to half-staff above Althorp House, a stately house in Northamptonshire, England. Diana's brother also posted on Instagram to mark the occasion.
Princess Diana's fans, meanwhile, left flowers and inscriptions outside the gates of Kensington Palace, the late princess's London home. Fans from all over the world were reminded at Althorp that the 9th Earl Spencer planted an oak tree each year to commemorate her sister's death.
Some fans reportedly used the chance to visit Princess Diana's statue, which was built by her sons Prince William and Prince Harry.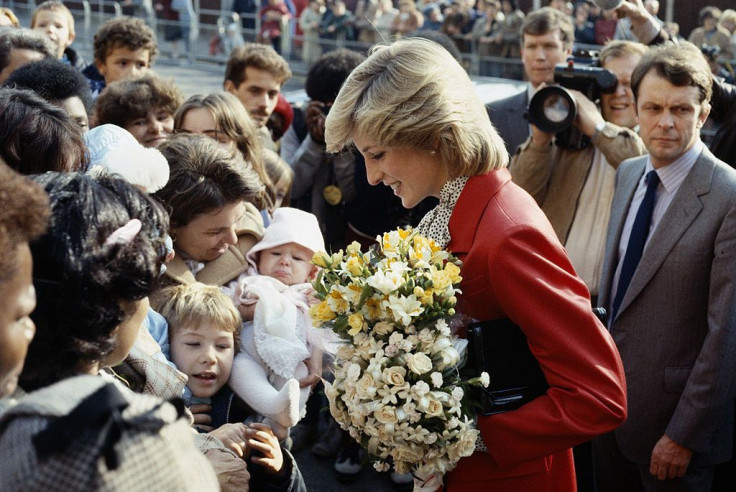 © 2023 Latin Times. All rights reserved. Do not reproduce without permission.