The England football team's historic win has achieved more than what one assumes—bettering the icy relation between Princes William and Harry, for instance. William, who currently helms presidential duties of the Football Association, attended the match at Wembley with his wife Kate and their eldest son George, who happens to be an avid football geek.
If credible sources are anything to go by, turns out, the spectacular 2-0 victory has got the Dukes talking, which is a feat in itself. More so because the royal brothers have barely seen eye to eye after Megxit happened about 18 months ago. While it's certain that Harry wants to make amends, and wants to better his rapport with older brother William, things haven't been looking too great on that front, with the Royal Family still reeling under the shock of Sussexes' public outcries.
Given how Harry's in the UK, quarantining at the Frogmore Cottage just so he makes it for his mother's statue unveiling, it's been speculated that the time has served as an opportune moment for the brothers to communicate, Mirror reports. The Dukes reportedly spoke more in the past couple of weeks as they discussed the placement of the statue.
While it's still only a start, it's obvious that there's hope for a reunion and the rift to be healed when the time's right, as the brothers still harbour deep affection for each other.
"It is still far from good between them," cited a source, as reported by Daily Mail. "But there has apparently been an exchange of messages, particularly about the football, which is a step in the right direction, if only to do honor to their mother," added the source.
Given how the Queen has already extended an olive branch to the Sussexes, it's perhaps only a matter of time when things will get back to normal between Harry and his estranged royal ties. Meghan Markle and the kids have stayed back in the US, despite royal aides hinting at how the Cambridges are yearning to meet little Archie.
The statue unveiling has been a long-standing plan--three and a half years overdue. The delay has been attributed to several factors, including the fallout between the brothers. Diana's former butler Pual Burrell believes the healing of the royal rift can be made possible with the assistance of Kate Middleton, who's played a 'peacekeeper' all along, especially after the brothers first met post Megxit at Prince Philip's funeral.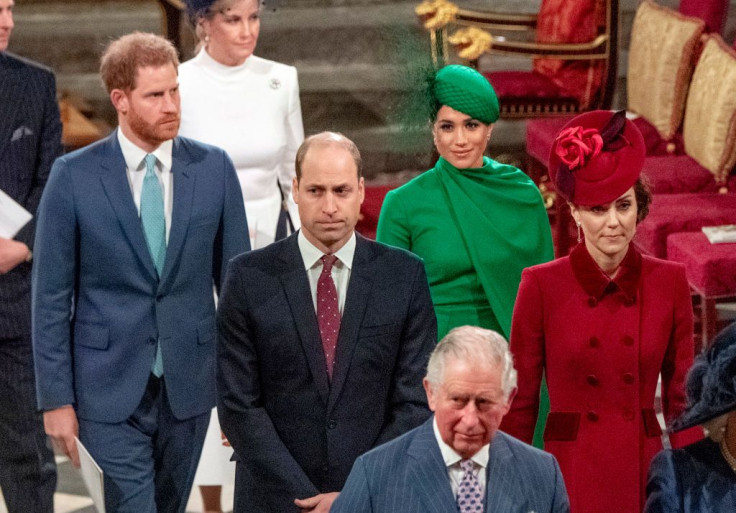 © 2023 Latin Times. All rights reserved. Do not reproduce without permission.