Prince Harry landed in the UK Friday and is self-isolating at the Frogmore Cottage, as the Royal Family prepares for the unveiling of the late Princess Diana's statue at Kensington Palace on Thursday, July 1, on the account of what could've been her 60th Birthday. Speculations are rife that things continue to remain icy between the brothers, and things are heading to a space beyond repair all thanks to Prince Harry's wife Meghan Markle.
Recent reports suggest that the Duke's friends believe Meghan "can be a 500% nightmare", as revealed by royal author Robert Lacey. Lacey, as reported in Mirror and Daily Star, believes Meghan's love for "endless PR" makes the possibility of a reconciliation between Harry and his family next to impossible.
The author who penned the new book "Battle of Brothers," further claimed that many in Harry's circle believe the Duchess is a lethal "combination of self-promotion and self-pity," which can only spew more venom, rage and unrest within the Palace. While rumors are abuzz that Harry is beginning to feel remorseful about everything that was said and done, and is willing to make amends to a certain degree, William is still furious about the damage caused by Meghan.
Contrary to what was portrayed at Prince Philip's funeral, things continued to remain bitter between the brothers, with William calling Meghan "a bloody woman" in a conversation with close friends as he discussed the controversy pertaining to bullying allegations made by the Duchess. "But look at the way that bloody woman treated my staff — merciless," said William as per an unnamed royal source, cited in the outlet.
Despite everything that's happened, turns out the Queen no longer harbors any animosity toward Harry and Meghan. The same has been evidenced in the Queen's recent gesture—having extended an invitation to the Duke and Duchess of Sussex to join the Royal Family in London next summer for her Platinum Jubilee celebrations, according to Daily Mail.
While grapevine has it that the Sussexes are keen about attending Trooping the Colour, not much has been disclosed as to whether the royal couple will appear on the Palace balcony beside the Queen and other senior Royals for the traditional RAF flypast.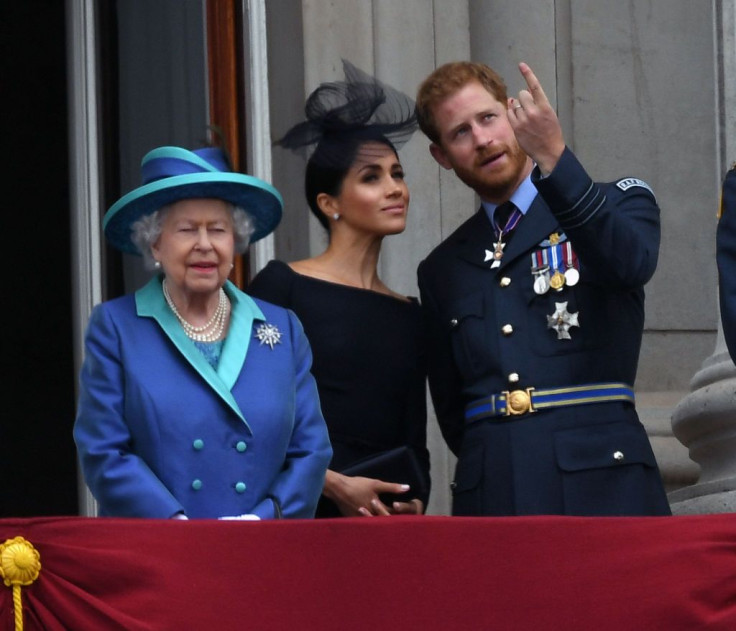 © 2023 Latin Times. All rights reserved. Do not reproduce without permission.