A royal expert criticized Meghan Markle and Prince Harry for buying domain names for their daughter Lilibet Diana.
The Sussexes have made an extraordinarily clumsy move, according to Dan Woottoon. Woottoon said the couple's move also exposed the "grim reality of Prince Harry's new Hollywood lifestyle."
"When most new parents would be concentrating every fibre of their being on making sure their newborn had a safe and happy arrival into the world, Harry and Meghan were buying up Lili and Diana domain names for their new daughter," Wootton wrote in an online tabloid.
"No, this isn't a joke; they've actually admitted as much today, including one before the baby was even born," Wootton added.
LilbetDiana.com and LiliDiana.com, according to The Telegraph, were two domains purchased by Harry and Meghan.
The admission raises doubts about whether the couple sought permission from the Queen to name their kid Lilibet, the monarch's childhood nickname.
The couple had a Plan B - and possibly a Plan C or D - if Queen Elizabeth did not approve the name Lilibet Diana, according to the registration of multiple domain names.
The same report from The Telegraph said the domain lilibetdiana.com was registered in the United States in June 4.
On May 31, the domain name lilidiana.com was registered. It showed that the newborn girl's name had been decided on far before her birth.
The domain names were most likely purchased to prevent others from profiting from the baby's name or to start a charity in her honor later on.
"Of course, as is often customary with public figures, a significant number of any potential names that were considered were purchased by their team to protect against the exploitation of the name once it was chosen and publicly shared," the spokesperson said per New York Daily News (via Yahoo! News).
After the BBC reported that Harry and Meghan had "never asked" for permission to use Lilibet, a controversy erupted in the UK media about whether or not they had asked the Queen's permission to do so.
When asked about the name Lilibet, the couple's spokeswoman said Harry and Meghan "had shared their hope of naming their daughter Lilibet in her honor."
"Had she not been supportive, they would not have used the name," the spokesperson said.
Buckingham Palace has refused to confirm or deny that the Queen was not consulted on the name.
Lilibet Diana Mountbatten-Windsor was born in the Santa Barbara Cottage Hospital in California at 11:40 a.m. local time on June 4.
Her parents are currently on parental leave, but Prince Harry is scheduled to visit London soon to see the inauguration of a statue of his late mother Diana.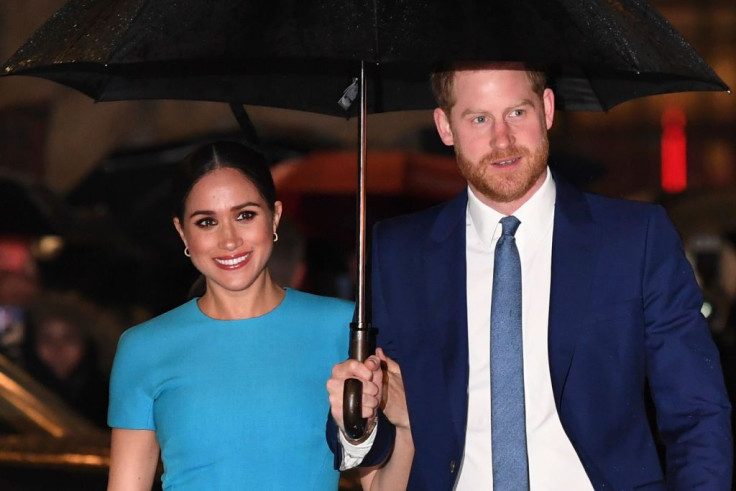 © 2023 Latin Times. All rights reserved. Do not reproduce without permission.