A recent poll found that Britons enthusiastically back "Queen Camilla."
The survey of more than 1,000 adults conducted by pollsters JL Partners for Daily Mail was the first test of public opinion since the change to the coronation vows was announced. During the weekend, Queen Elizabeth said that Camilla, the Duchess of Cornwall will become Queen Consort when Prince Charles accedes to the throne. The new survey found 55% of Britons back the move, which is almost double the 28% opposed. However, the public still believe Princess Diana, who died in 1997, would have made a better Queen.
Support for Camilla came as she made her first public appearance since the historic announcement. She recently visited a primary school in Bath, England.
The survey shows that people feel their opinions of Camilla have become more positive over the last decade and since Diana's death. A clear majority of people belonging to all age groups backed Camilla getting the new title. About half of them said that they had a great deal or a fair amount of respect for Camilla.
The majority (51%) agree the crown should not jump a generation to Prince William, when the Queen passes away. But Charles and Camilla lose out to William and Kate Middleton, with 68% saying that the Duke and Duchess of Cambridge would be better king and queen.
As for the Duke and Duchess of Sussex, their popularities have plunged in the past year. Prince Harry dropped "into the red" for the first time, which means that more people gave him the thumbs down. His wife's popularity has sunk even lower. About 59% said that Harry and Meghan had not given the Queen enough support over the last year.
Meanwhile, royal biographer Angela Levin recently discussed the news that Camilla would become Queen Consort and looked at other members of the Royal Family and how they would be suited for the role, reported Express. A GB News presenter asked the royal expert whether there was a "lesson" Meghan could learn from Camilla. The royal expert believed that the Duchess had a desire to constantly "prove herself" which goes against working as "a team" which is needed in the Royal Family.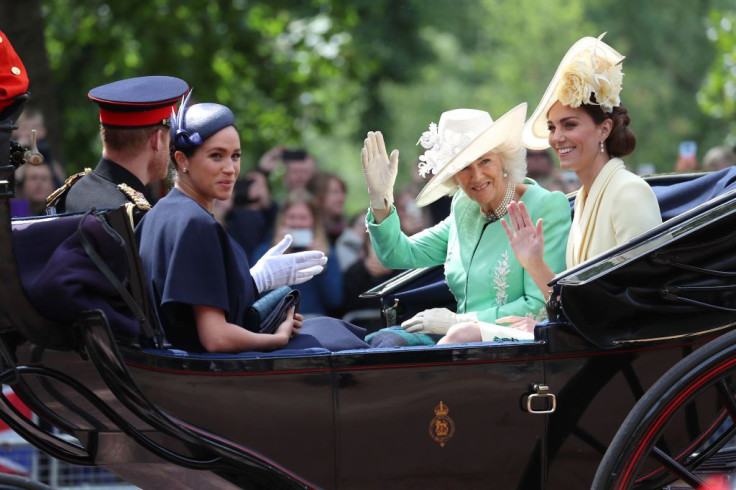 © 2023 Latin Times. All rights reserved. Do not reproduce without permission.