Barely hours after the news of Prince Harry joining BetterUp, a wellness app, as their chief impact office was announced, another development has been confirmed —on the work front—in the Duke's life. Credible sources suggest that Harry might be starting another job on the side soon.
As per a recent report in Evening Standard, Harry was offered the opportunity to join Aspen Institute, as one of the commissioners who will fight against misinformation in the digital world.
Confirming the news, Harry released a statement: "As I've said, the experience of today's digital world has us inundated with an avalanche of misinformation, affecting our ability as individuals as well as societies to think clearly and truly understand the world we live in. It's my belief that this is a humanitarian issue and as such, it demands a multi-stakeholder response from advocacy voices, members of the media, academic researchers, and both government and civil society leaders. I'm eager to join this new Aspen commission and look forward to working on a solution-oriented approach to the information disorder crisis."
Harry, who is currently living in Los Angeles, will be onboarded as a part-time "philanthropic leader" of the Commission on Information Disorder. He will, however, attend regular meetings.
Considering all that Harry and Meghan Markle have been through as a couple, the Duke's interest in fighting against misinformation and bringing forth a change are justifiable. The others on the commissioner's panel include Kathryn Murdoch - co-founder and president of Quadrivium, daughter-in-law of media mogul Rupert Murdoch, Former Texas congressman Will Hurd and the former principal deputy director of national intelligence in the US, Sue Gordon and many others, CNN reported.
The Commission is funded by Craig Newmark, the billionaire founder of Craigslist, a classified adverts website. Harry and Meghan have always expressed their interest in being financially independent and being on their own. The royal told Oprah Winfrey in the bombshell interview that he wasn't receiving support from his father Prince Charles anymore. Prior to this, Harry and Meghan were in talks with Netflix and Spotify to create content for them. If credible reports are to be believed, they've cliched million-dollar deals with the streaming giants.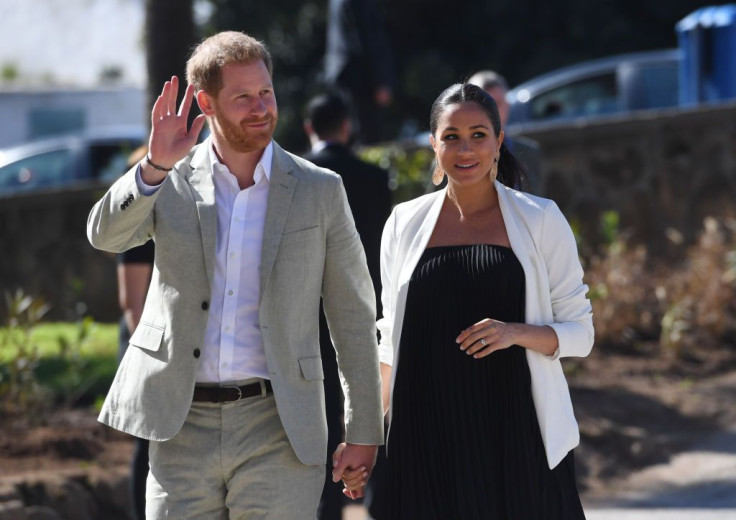 © 2023 Latin Times. All rights reserved. Do not reproduce without permission.