Prince Harry and Meghan Markle know their time in the limelight is limited, which is why they seek as much public attention as possible, a royal expert claimed.
Royal commentator Jonathan Sacerdoti has claimed that the Duke and Duchess of Sussex might be looking to get as much attention and earnings before the next generation of the Royal Family members become more relevant and interesting of the public and media.
Speaking to "Royally Us" podcaster, Sacerdoti said, "They know their time is possibly limited. There's an interesting thing Prince Harry said ages ago that he kind of knew that he had a certain amount of time in the limelight, his 15 minutes. And eventually Prince Louis, Prince George, Princess Charlotte would become the new, interesting characters."
"And he knows that because he once was the spare to the heir. And now he's talking about the new heir, that is to say, William's children, William's son, who will become of interest and there'll be a new Prince Harry."
"There'll somebody else who may be as rudderless, directionless because of their position in the succession is such that they're limited to what they can do in life but they don't have an obvious constitutional role going forward and in the Royal Family so maybe they'll go off the rails," Sacerdoti added.
Prince George, Princess Charlotte, and Prince Louis are considered the next generation of royals. They made their institutional debut in June to celebrate Queen Elizabeth's platinum jubilee. William and Kate's children undoubtedly stole the thunder as they appeared in a series of events to help their parents celebrate the Queen's historic accomplishment.
Harry and Meghan flew back to the United Kingdom to participate in the Jubilee celebrations; however, their public appearance was limited, and both were only seen during the service of thanksgiving held at St Paul's Cathedral on June 3. The pair were also invited to a private meeting with the Queen on June 4 to introduce their daughter, Lilibet to her great-grandmother. Both did not attend any other major events; they traveled to California as the other Royal Family members ended the Jubilee weekend.
Still, Harry and Meghan remain the topic of interest worldwide despite stepping down from their senior royal duties in 2020. They have continued their advocacies in the United States while closing several deals with media giants like Spotify and Netflix.
The spotlight continues as Harry and Meghan became the topic of every discussion following the release of a controversial book written by royal author Tom Bower which has detailed the couple's struggling relationship with the British Royal Family.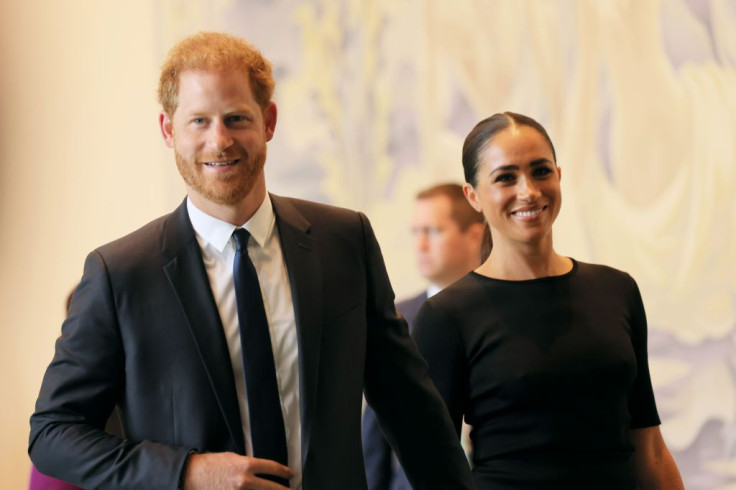 © 2023 Latin Times. All rights reserved. Do not reproduce without permission.