Prince Harry's recent visit to the UK might have helped ease out the pent-up tensions between him, Prince William, and Prince Charles. But, Prince Philip's passing poses another risk to the Sussexes—the risk of being ousted from the Firm for good.
Credible sources are rife that Charles has been wanting to "slim down" the monarchy for a very long time. Although he might have come to terms with Harry and Meghan's decision, the Prince of Wales is still livid at the turn of events.
"Prince Charles has wanted for a very long time to cut the monarchy down to save costs and to make people be worth the money that they got from the taxpayer," Angela Levin, an author who penned a 2018 biography on Harry, said on talkRADIO, as cited in Daily Star.
"I imagine that might be when Harry and Meghan are ditched from being members of the Royal family," she added.
Harry and his pregnant wife are non-working members of the royal family, and have branched out independently—finances included. The Sussexes have managed to strike lucrative Netflix and Spotify deals, and seem to be doing well in California. But, given how Charles might be next in line to the throne, there could be more challenges coming Harry's and Meghan's way. Financial assistance and royal patronages aside, the biographer believes the last remains—the "outer edge" that has been kept together on the order of Queen Elizabeth (largely out of sentimental reasons)— could be facing a cut, Cornwall Live reported.
The rumors pertaining to the slimming down of the monarchy sprouted after speculations that the Queen intends to step back a lot sooner than expected. Levin further enthused, "He will also accompany the Queen, it's said she's going to be there opening Parliament on May 11th and Prince Charles will be accompanying her. I think although she wants to do her duties she will step back, even more, it'll be quite hard to come back after the pandemic and all the isolation. In fact, she will be grateful for him to be taking over in making I imagine quite big decisions on behalf of the royal family."
Harry's recent visit to the UK, has opened up a gamut of possibilities pertaining to the "evolution" of Harry and Meghan's role in the Royal Family. Some are suggesting that the Duke and Duchess of Sussex could even return.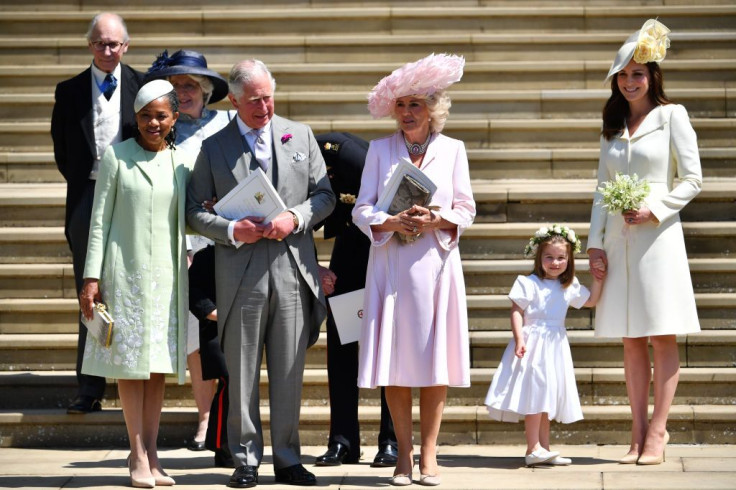 © 2023 Latin Times. All rights reserved. Do not reproduce without permission.