Prince Harry and Meghan Markle have "proven totally unsuccessful" in the United States since withdrawing from their duties in the Royal Family, a royal commentator claimed.
Despite being active with a lot of projects and events in the U.S., the Duke and Duchess of Sussex have been criticized for supposedly "coasting along" since signing their mega-deal with Netflix. The couple seemed to be at a challenging pace as all their plans concerning the streaming giant appeared to have failed.
Daniela Elser, wrote for News.com.au, "The bottom line is Harry and Meghan have proven totally unsuccessful at making themselves matter in the corridors of power in Washington, New York, Silicon Valley or Los Angeles."
"Harry and Meghan might have titles and the Buckingham Palace Wi-Fi password but that is not enough of a distinction for big companies to merrily tip millions into their bank accounts for the chance to work with them. They have to actually do something to prove themselves," Elser added. "They can't just hope they can coast along on the whiff of a mothballed HRH here forever more."
Meanwhile, Harry, 37, and Meghan, 41, will travel to the United Kingdom and Germany in September to participate in several charity events. "Prince Harry and Meghan, The Duke and Duchess of Sussex are delighted to visit with several charities close to their hearts in early September," a spokesperson for Harry and Meghan confirmed on Monday.
The Sussexes are set to travel to Manchester for the One Young World Summit event. Then, the pair will go to Germany for the Invictus Games Dusseldorf 2023 One Year to Go event. On Sept. 8, Harry and Meghan will return to the UK for the WellChild Awards.
It will be the first time Harry and Meghan will return to the UK since Queen Elizabeth's Platinum Jubilee, wherein they spent a very limited time with her. The couple could possibly use their UK visit to spend more time with the 96-year-old Queen. Meanwhile, there are still no reports on whether Archie and Lilibet will join them during their September schedule.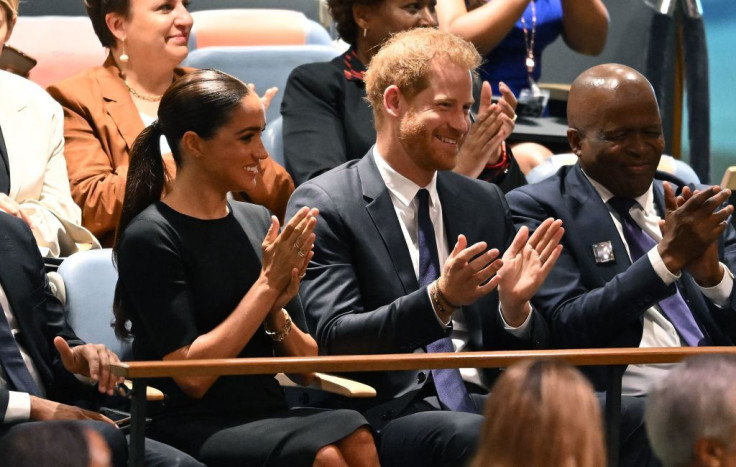 © 2023 Latin Times. All rights reserved. Do not reproduce without permission.