Meghan Markle is said to be worried about "homesick" Prince Harry being "lured back" into his royal life.
Meghan "fears Harry will be lured back into the fold and want to return to the UK," an unnamed source has claimed. "Meghan doesn't doubt that Harry is committed to spending the rest of his life in America, but does have certain trepidation over how these types of visits can pull at his heartstrings. She's been aware of Harry's homesickness for some time, and she can see just how excited he is to show more of his heritage to their children, without the attention and security fears that surrounded them in London."
The Duke and Duchess of Sussex withdrew from their senior royal duties and relocated to the United States in 2020. Since then, they continue to engage in different projects and have started their non-profit venture, Archewell.
Despite not being invited to spend the summer with Queen Elizabeth at Balmoral, one insider claimed that Harry could be more at home in London. At the same time, his wife is reportedly "aware of Harry's homesickness."
Harry and Meghan were last seen in the UK during the Queen's Platinum Jubilee with very limited public appearance; they took part in the Trooping the Colour and a service at St Paul's Cathedral. The couple celebrated daughter Lilibet's first birthday in Frogmore during the family's UK visit.
Meanwhile, in another development, Harry's recent meetings with the Queen may have convinced him to "tone down" the content of his upcoming memoir, which initially was said to be a "truthful and wholly accurate" account of his life. The memoir is scheduled to be released later this year. There is still no hint on what issues Harry included in the book; however, speculations emerged that it could target other Royal Family members again.
Royal expert Richard Kay told speaking in "The Royal Beat," the latest edition on True Royalty TV, "There is still that possibility that the entreaties of the Royal Family have not fallen on deaf ears, and that Harry is having second thoughts about when he publishes this book at all." He added, "Will he want to readjust what he's written? All these things must be going through his mind."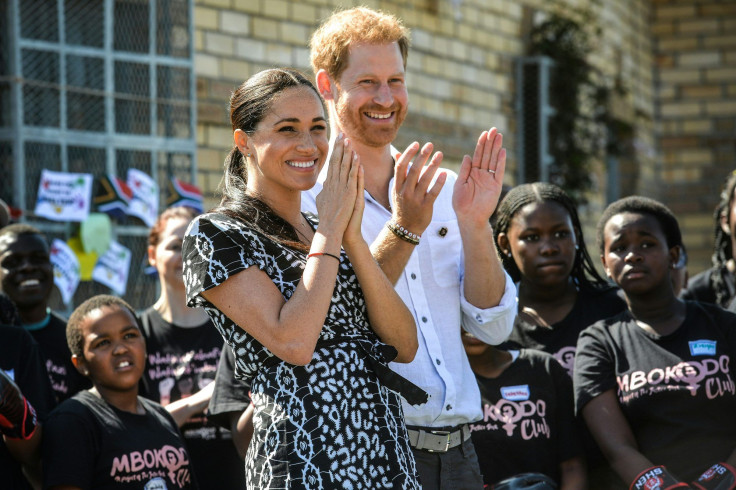 © 2023 Latin Times. All rights reserved. Do not reproduce without permission.