A royal author claims that Prince Harry and Meghan Markle represent a severe threat to the royal family.
Prince Harry and Meghan's spat with the other royal family members have not yet been completely forgotten by the public.
Tom Bower, a biographer, described the Duke and Duchess of Sussex as a "considerable threat" to royals after that, prompting him to urge for "astute management" on the part of the monarchy to lessen the danger.
Bower mentioned the couple's potential detrimental effects in an interview with "60 Minutes," despite the fact that they stepped down as senior royals two years ago.
"I think they pose a considerable threat. [But] the question is how the Royal Family minimizes the threat and dilutes the danger and that requires astute management," Bower said (via Express).
Bower posted the comment in response to their contentious claims against the royal family.
Days after asserting that Meghan tried to ghost him, it became the subject of his most recent rant.
Bower claimed during an interview with ITV's "Lorraine" that he tried to highlight Meghan's "good side" in his book. However, he had trouble getting in touch with anyone who knew her well.
The Duchess of Sussex, he said, was cutting him off and accused him of ghosting people.
Bower dropped these revelations after publishing "Revenge: Meghan, Harry And The War Between The Windsors."
He said in the book that Prince Harry's buddies opposed his engagement to Meghan. They further called the Duke of Sussex "f- -king nuts" for dating Meghan Markle, who said negative remarks "about sexism, feminism and transgender people."
"Without hesitation, Meghan challenged every guest whose conversation contravened her values. According to Harry's friends, again and again she reprimanded them about the slightest inappropriate nuance. Nobody was ­exempt," the book claims, per New York Post.
Duncan Larcombe, a royal author, asserted that Prince Harry was already regretting the choice he knew he should never have taken.
The royal prince appeared to be missing home, according to Larcombe, who spoke with Closer Magazine (via Express U.K).
"Harry's suddenly playing polo again and drinking with his new friends - all things he used to enjoy doing in the U.K. Meghan is cheering him on on the sidelines, helping create this perfect LA life for him to justify what he's given up in the U.K," he went on.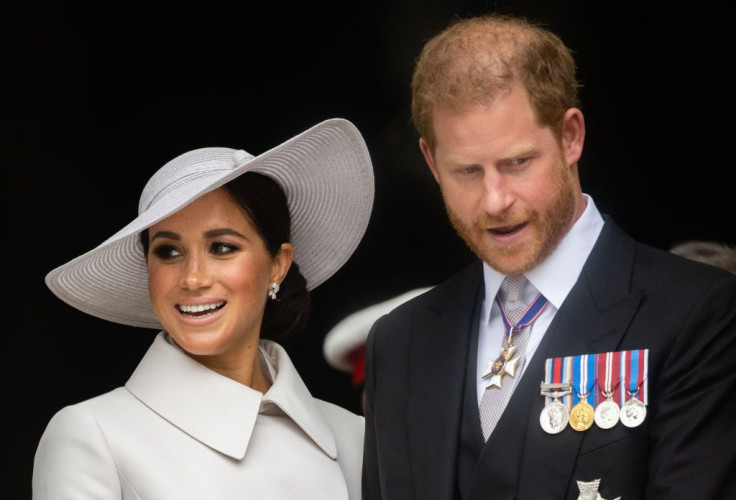 © 2023 Latin Times. All rights reserved. Do not reproduce without permission.