Prince Harry and Meghan Markle are allegedly at odds with the Royal Family. According to new reports, the Duke and Duchess of Sussex have declared war against Prince William and Kate Middleton.
The much-anticipated "Harry & Meghan" docuseries, starring the Duke and Duchess of Sussex, debuted its second trailer this week on Netflix. Prince Harry highlighted the "hierarchy of the family" and said that there was leakage and the planting of stories, calling it a "dirty game." in the one-minute advertisement, which many people noticed to be an attack on the institution.
"What we are seeing is clear attempts to portray [Harry and Meghan] as victims, make sure that Meghan's the new Diana figure," said Richard Eden, journalist and editor of the Daily Mail Diary, Eden Confidential and Palace Confidential broadcast for Mail+, Daily Mail reported. "They are clearly targeting Prince William and Catherine with this talk about the hierarchy."
Eden mentioned that Markle and Prince Harry admitted they had a lot of positive press leading up to and including their royal wedding. However, it rushed into discussing the institutional hierarchy, with Eden being persuaded that Prince William was the heir and had priority over Prince Harry, the backup.
"They are referring to Prince William being the heir to the throne and above Prince Harry in the line of succession. They are clearly targeting Prince William and Catherine with this talk about the hierarchy," he added.
When the title of Prince Harry's memoir was officially revealed, questions were also raised. Many believed the title of his book, Spare, alluded to his place in the hierarchy, which had long since passed by the time Prince William wed Middleton and welcomed their son, Prince George.
Many analysts thought it was unfortunate that Prince Harry decided to dwell on his past rather than forging ahead with his own family.
Eden was certain that they were waging war against the firm's members and emphasizing his place in the British hierarchy.
Other royal sources have called the "Harry & Meghan" docuseries trailer, which Netflix aired on December 1 a "declaration of war."
"I don't see how anyone could view it as anything other than a declaration of war," they told the Daily Mail (via Express).
Another source stated that the palace staff had taken note of the trailer's release date and added, "None of this is a surprise."
On Thursday, the first three "Harry & Meghan" episodes will be available on Netflix. Next week, the remaining three episodes will be canceled.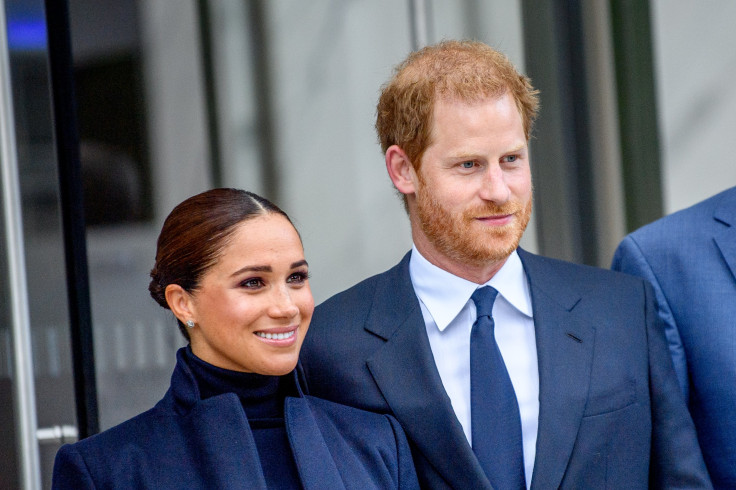 © 2023 Latin Times. All rights reserved. Do not reproduce without permission.