Lady Victoria Hervey—Prince Andrew's former love interest and British socialite—has predicted catastrophic outcomes to Prince Harry and Meghan Markle's marriage. The 44-year-old believes the courtship between the Duke and Duchess of Sussex was "way too short" to have culminated into a lasting romance of sorts.
"I think Harry and Meghan's courtship was way too short. I just don't see it lasting," said Hervey, to a magazine, as cited in The Sun. "I remember just before their wedding, I thought, 'They'll get married, have a few kids... And she will end up wanting to be in America'," she added.
Harry and Meghan's path's crossed through a blind date in July 2016, and things escalated a bit too quickly for those in the British Royal Family's inner circles to process the whirlwind romance. Fast forward to August 2017, and the now-royal couple was already engaged. It is believed the Sussexes had secretly gotten engaged in August before they officially announced the news three months later in November. Meghan walked down the aisle and tied the knot with Harry in May 2018.
It has been widely known that Prince William was skeptical about his baby brother's moves, and often expressed his dismay over Harry's tearing hurry. He reportedly advised Harry to "take as much time as you need to get to know this girl." The advice didn't really go down well with Harry and it is also pegged as what ignited the royal rift.
Hervey made comparisons between the Sussexes marriage to the Cambridges', and attributed the latter's "successful marriage" to years of having known each other. "They were always traveling somewhere. They moved too fast," said the socialite in the magazine interview, as cited on Daily Mail, suggesting how Harry and Meghan should've slowed down, and let things take their own course.
She condemned Harry and his wife's insensitivity during their appearance on Oprah Winfrey's bombshell interview that sent shockwaves across the Royal Family. "The way it was done, with Prince Philip in the hospital, literally about to die. I thought it was pretty unreal."
Despite it all, the British socialite believes the royal family will never completely close its door on Harry. She further opined that he was probably just a few steps away from reuniting with his family in the UK—if he allows bygones to be bygones, and sat down to clear the long-due misunderstanding.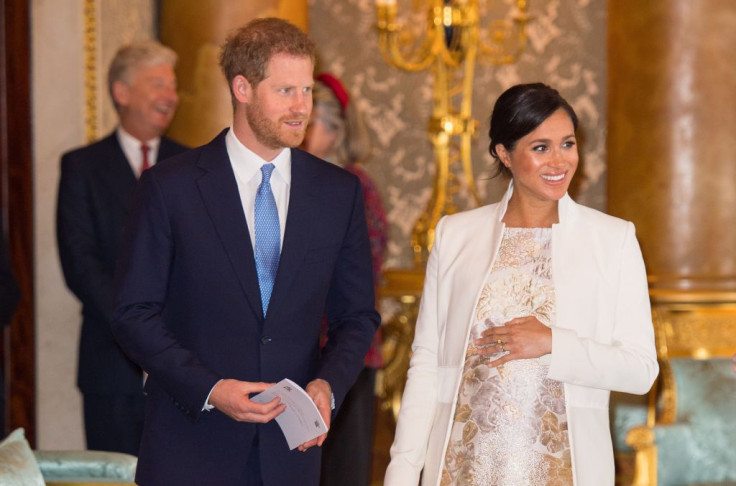 © 2023 Latin Times. All rights reserved. Do not reproduce without permission.