Prince Harry will drop his bombshell memoir next year, and one royal expert claimed that it will not help to strengthen his relationship with his elder brother Prince William.
Their relationship reportedly took a hit amid William's concerns over his younger brother's fast-developing relationship with former American actress Meghan Markle prior to their royal wedding three years ago. After quitting as a senior member of the Royal Family, Harry also sat down for a bombshell interview with host Oprah Winfrey where he claimed that his brother was "trapped" within the royal system, reported Mirror.
Harry left the UK in early 2020, and since then he has only seen his brother two times. One was at Prince Philip's funeral in April and the other was at the unveiling of a statue of their mother Princess Diana in June. Diana died in car crash in Paris in 1997.
And now Peter Hunt, BBC's former royal correspondent, has shared how Harry's book will affect his relationship with William. When he was asked whether Harry could mend his relationship with his elder brother, Hunt said that he thinks "there is no way it will because he promised for it (his memoir) to be a truthful account." Hunt added that Harry has a "huge amount of hurt" around how his departure from the Royal Family was handled. He thinks that Harry will detail the breakdown of his relationship with his father Prince Charles.
Harry's tell-all memoir, which he promises will be a "wholly-truthful and accurate" account of his life so far, is being ghost-written by J.R. Moehringer. The Pulitzer winner is known for writing memoirs for Nike co-founder Phil Knight and tennis star Andre Agassi.
Meanwhile, another Royal Family member, Prince Edward, Duke of Kent, is writing his memoir in which he will be telling the inside story "behind the scenes of the world's most celebrated family," according to Daily Mail. The Duke's book will be published in May next year, ahead of Queen Elizabeth's platinum jubilee celebrations. It will also beat the arrival of Harry's memoir.
The story of the Duke, who is a skilled amateur photographer, will be in the form of never-before-seen pictures of a lifetime working for the Queen. A source said that the duke's book will aim to show that the "most successful members of the Royal Family are those who support the Queen and don't compete with her.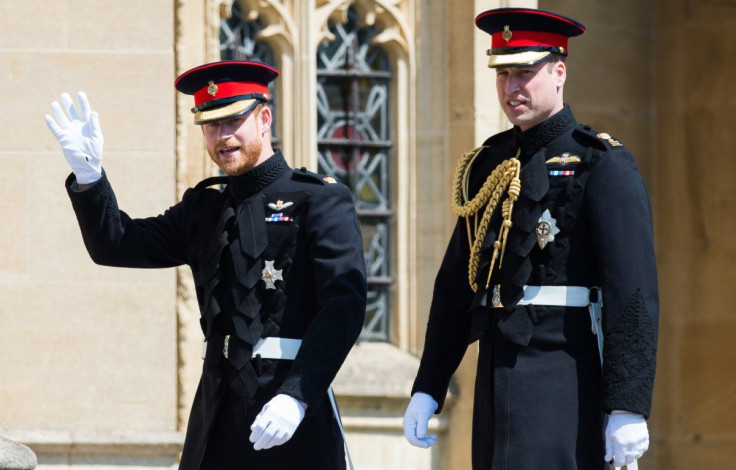 © 2023 Latin Times. All rights reserved. Do not reproduce without permission.