The news of Prince Harry's soon-to-be-released memoir has sparked concerns, but his spokesperson has clarified that the Duke would not be expected to obtain permission for the project from Queen Elizabeth.
Harry is likely to go all out yet again—dropping incisive details into the "mistakes and lessons learned" during his life. The memoir is slated for release by Penguin Random House next year, reports BBC.
Royal insiders fear that this could just be another strong blow from the Sussexes, as Harry and his wife Meghan Markle's truth bombs about their lives as royals have been far from pleasant, reported Daily Mail.
The 36-year-old prince and his wife have had no qualms in opening up about their struggles to the world ever since Megxit happened. Royal insiders fear that the forthcoming account of his life will be peppered with unsavory truths about the Royal Family. Harry is likely to receive $20 million by the publishing house for the deal. While there has been no detailed disclosure, all proceeds from the book will be directed towards charity.
The speculations regarding the contents of the book also shed light on how there has been little improvement in terms of bridging the royal rift is concerned. Princes William and Harry might have exchanged pleasantries at their late mother Princess Diana's statue unveiling in Kensington Palace on July 1. But, clearly, not much has changed as far as Harry's rapport with his family is concerned.
However, a source disclosed to Us Weekly that the royals, particularly William and Prince Charles, are "shaken" by information on Harry's forthcoming memoir. The Royal Family is already shocked and upset about the book already, the insider added. The source said that William and Charles are "especially worried about what Harry will uncover" after his new meetings about the royals, which were "bad enough."
In the meanwhile, Buckingham Palace sources said: "Everybody presently thinks it is unfathomable that he and Meghan can be important for the Platinum Jubilee. Bringing it out in 2022 when the Queen is celebrating will hose the gathering."
Meghan penned a children's book titled the "Bench" in May this year, which shed light on father-son relationships. Insiders in the Sussexes' circle believe that the book was written by the mother-of-two after she was deeply moved by the bond between Harry and their son, Archie.
Harry and Meghan are currently based out of Montecito, Los Angeles, where they live with their two children Archie and Lilibet.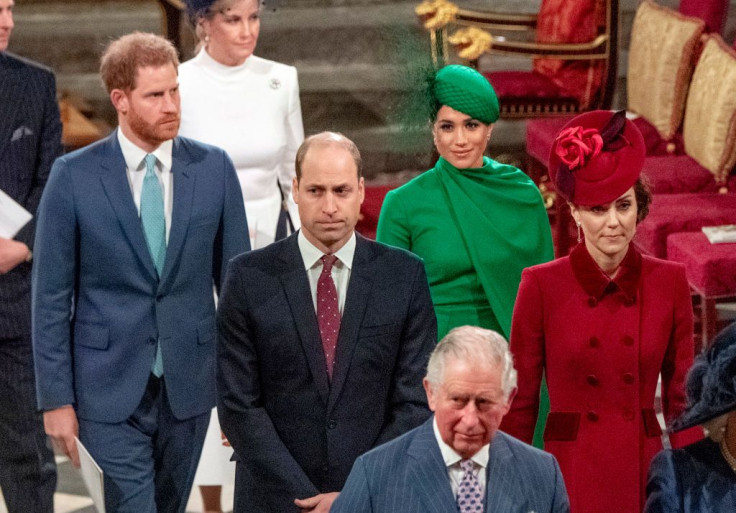 © 2023 Latin Times. All rights reserved. Do not reproduce without permission.