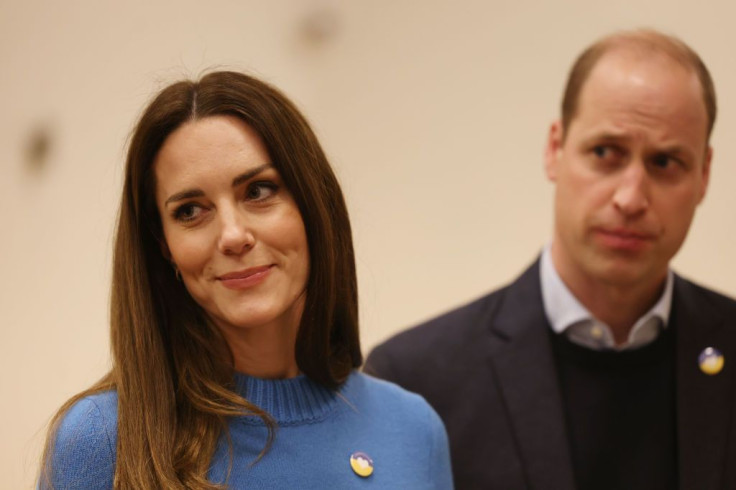 Prince William and Kate Middleton reportedly "turned down" an invite to Brooklyn Beckham and American actress Nicola Peltz's wedding in Florida on Saturday.
The couple had their luxurious wedding in a stunning ocean-front £76 million ($98 million) estate in Palm Beach. Lots of celebrity friends and family witnessed their nuptials. Victoria and David Beckham reportedly invited the Duke and Duchess of Cambridge to their son's wedding, but the royals declined their invitation.
Australian presenters Sylvia Jeffreys and David Campbell questioned if the Beckhams "snubbed" Kate and William from the event after pointing out their relationship to the couple. David and Victoria have been accused of "choosing" Prince Harry and Meghan Markle over Kate and Prince William.
According to Mirror, Kate and William did not appear at the wedding even though Victoria and David were guests at their wedding back in 2011. Posh and Becks were also among the wedding guests at Meghan and Harry's royal wedding in 2018, however, the Duke and Duchess of Sussex were not even invited to Brooklyn's wedding. The Beckhams were said to have been in a difficult situation over which royal couple they should invite. Victoria and David opted for William and Kate due to their long-standing friendship.
A source close to the Beckhams stated, "David and Victoria wrote to William and Kate inviting them and the family to their son's wedding, and William replied wishing them a great deal of joy but they are unable to attend." The source also claimed, "David's attachment and history go back with William and Kate and they have a very strong relationship and they were their choice of wedding guests. It was always about them, it was never about Meghan and Harry."
David, 46, was the master of ceremonies while Brooklyn's brothers Romeo, 19, and Cruz, 17, were the joint best men and ­little sister Harper, 10, among the bridesmaids.
Guests included famous chef Gordon Ramsay, Spice Girls Mel B and Emma Bunton, tennis ace Serena Williams and Victoria's close friend, Eva Longoria. Model Gigi Hadid, reality star Nicole Ritchie, Madonna's son Rocco Ritchie, American footballer Tom Brady and his supermodel wife Gisele Bündchen were also among the guests, as well as David's football friends Dave Gardner, Gary Neville and his brother Phil.
Nicola reportedly wore three separate bridal dresses, including a £100,000 Valentino gown she chose during a special trip to Rome, for the Jewish ceremony while Brooklyn sported a suit and skullcap. He arrived at the wedding venue wearing a white tracksuit while riding a golf cart with the couple's pet dog.
© 2023 Latin Times. All rights reserved. Do not reproduce without permission.