Despite the many reports about brothers Prince Harry and Prince William having a royal feud, the Duke of Cambridge seems to be behind his brother all the way. The Duke of Sussex, in a shocking series of events, filed lawsuits against several publications, which the Duke of Cambridge is reportedly fully behind on.
Earlier this month, Prince Harry released a statement about his controversial lawsuit against the Mail on Sunday. The 35-year-old decided to take action after what he called a "ruthless" and "escalating" campaign that not only encroached on his wife Meghan Markle and their family's privacy but also maligned multiple facts about them.
He emotionally likened the worsening situation to what his mother, Princess Diana, went through prior to her tragic passing. "Though this action may not be the safe one, it is the right one. Because my deepest fear is history repeating itself," he said.
"I've seen what happens when someone I love is commoditised to the point that they are no longer treated or seen as a real person. I lost my mother and now I watch my wife falling victim to the same powerful forces," he continued.
This very surprising turn of events caused a backlash from both fans and critics alike. Several publications reported that Harry "went rogue" with his move, supposedly doing so without the knowledge and support of his family.
"Nobody in the Royal Family or the Royal Household is supporting Harry and Meghan at the moment," posted royal reporter Richard Palmer on Twitter. "Even the couple's aides seem embarrassed by their actions. William, who dropped his brother like a ton of hot bricks earlier this year, and Charles have distanced themselves."
In contrast to what had previously been released, however, Princess Diana's former butler, Paul Burrell, is adamant that William is with his brother all the way. He explains that the situation is dire and extreme, but the circumstances surrounding Meghan is much too alike Princess Diana's to be ignored.
"The brothers have vowed that no one will be allowed unwanted access to those they love," Burrell said in an interview. "[Harry and Meghan] made it clear that they wish to live their lives their own way. They make their own decisions as a family and let very few people into their inner circle."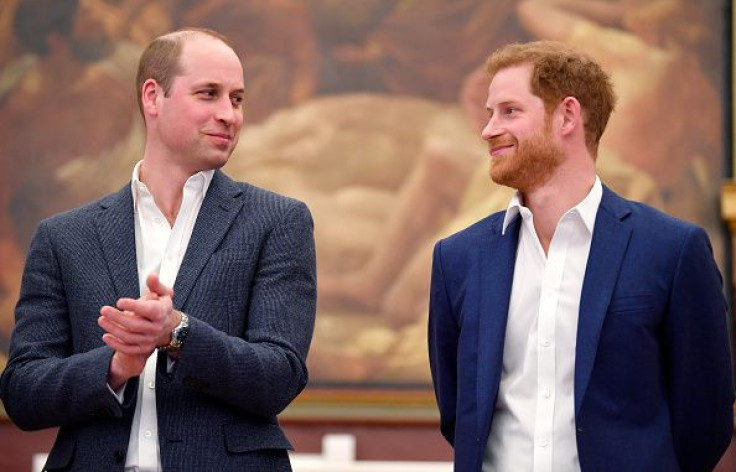 © 2023 Latin Times. All rights reserved. Do not reproduce without permission.