It's a girl and a lucky one at that, for Princess Beatrice and husband Edoardo Mapelli Mozzi!
Sept. 18 opened doors to yet another royal bundle of joy, as Beatrice birthed a healthy baby girl weighing six-pound in London. What's more, the newborn already has an official title!
The baby's name has yet to be disclosed to the public and she is reportedly 11th in line to the British throne. The child also happens to be the Queen Elizabeth's 12th great-grandchild, Daily Star reported.
According to The Sun, Edoardo and Beatrice's child will be conferred the Italian title of Nobile Donna (Italian for noble woman). The title has been inherited from the child's father's side, as Edoardo's official title is Count, which traces back to a pre-War era of Italian nobility. The title is a privilege that all of his kids get to share.
Reiterating the same, Edoardo's dad Count Allessandro Mapelli Mozzi had previously stated during an interview that Mozzi was the only male descendent taking the family into the next generation. This meant that as a count, a woman becomes a countess by default after she marries Edoardo. Allessandro also averred how similar titles, namely counts or nobile donna would be conferred upon their children too.
Here's another fun fact about the newborn: Edoardo and Beatrice's child has also switched up the line of succession with her birth. As per the royal family tree, the top 10 in line for the throne remains the same but, due to the baby sitting in 11th place, below her mother Princess Beatrice, anybody previously in line outside the top 11 falls one step down in position.
The royal babies that will be going a step down include Beatrice's sister Princess Eugenie and her nephew August, Prince Edward, Viscount Severn, Lady Louise Windsor, and Princess Anne.
Turns out, Zara Tindall, the daughter of Princess Anne, has now fallen out of the top 20.
Beatrice and Edoardo announced the pregnancy news back in July 2020. The Queen is known to harbor a soft corner for Beatrice and even loaned her some of her priciest of possessions for her wedding, which included a tiara and a dress worn by the monarch on the premiere of "Lawrence of Arabia" in 1962.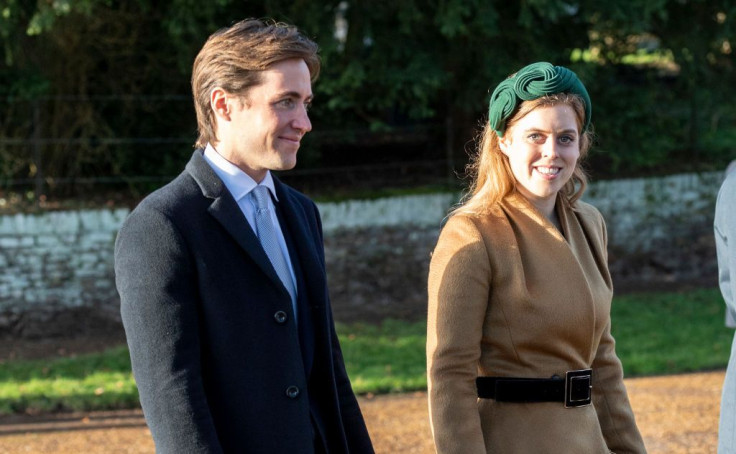 © 2023 Latin Times. All rights reserved. Do not reproduce without permission.