A protestor in Iowa who was on the streets expressing anger at the ruling of the Supreme Court regarding abortion rights and access was run over on Friday by a truck while she and other protestors were attempting to cross the street.
The woman who was injured, whose name appears to be Alexis Russell, had her foot reportedly run over by the truck as the driver attempted to push through the people in front of him. A group of protestors then chased the vehicle around after the incident occurred, Law & Crime reported.
"Preliminary investigations indicate a group of protesters were attempting to legally cross the street in front of the Federal Courthouse when the traffic lights changed, giving right of way to vehicles on 8th Avenue," a press release from the local police said.
"Following verbal confrontations between the protestors and a driver, contact was made between a vehicle and one of the pedestrians."
"I was over here, I turned around — the light was red, and the truck got impatient for whatever reason and charged into the crowd," Russell said. "There's at least three people, I look over — I see people trying to push the truck back — and I just instantly got mad and ran over and tried to stop the truck — tried to stop him. He grabbed — ripped my sign, and pushed me down. Drove off — and that was it."
Russell was brought to a nearby hospital, where she was treated for her "minor" injuries. The police are investigating the event, but have yet to put out charges against the driver.
Linn County Supervisor Stacey Walker, a person who was at the demonstration and helped the injured woman get to safety, decried the violence against peaceful protestors who are angry over their loss of rights as well as the lack of charges against the man who was driving the truck.
"What happened today was an act of pure violence," Walker said. "Young women who were protesting the recent Supreme Court decision that threatens their right to health care and bodily autonomy were targeted. Many of them were physically hurt and many will be afflicted by the mental trauma of this event."
Due to the Supreme Court's controversial and unpopular removal of abortion rights, the U.S. Department of Homeland Security said on Friday that it is expecting an increase in political violence across the country due to anger at the decision, CBS News reported.
"We expect violence could occur for weeks following the release, particularly as (domestic violent extremists) may be mobilized to respond to changes in state laws and ballot measures on abortion stemming from the decision," the memo said.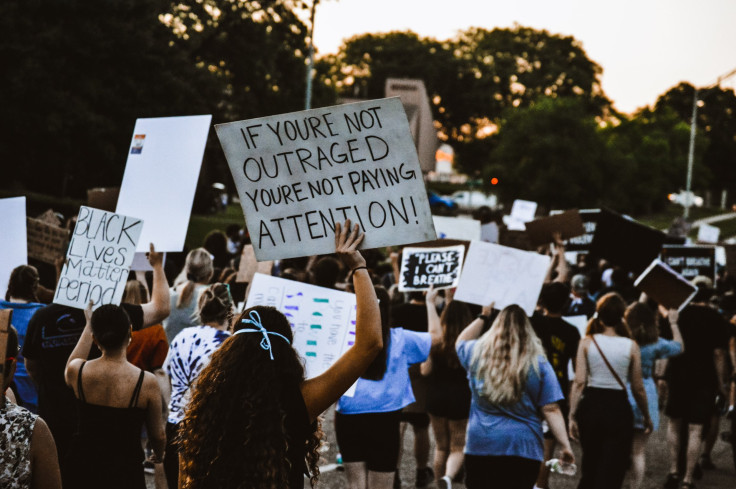 © 2023 Latin Times. All rights reserved. Do not reproduce without permission.