George Floyd's death last week has sparked a series of protests across several U.S. states. At the same time, it has also once again revealed the severity of police violence and discrimination that exists in the U.S., for which people are now protesting against, saying that enough is enough.
However, long before Floyd's death, many such protests and campaigns with a mission to change the ways how policing works in Minneapolis have gained momentum and failed because of the 800-member union that has unfailingly provided protesting to the cops in the city.
The contract of the union labor, led by Lieutenant Bob Kroll, and Minneapolis prevents thousands of people from seeking justice in the form of disciplinary action against a concerned police officer after an aggressive confrontation.
According to an analysis of the data from the last 8 years by Reuters, 9 of every 10 accusations of misconduct were resolved without any punishment, accusation, or intervention against the cop in question, intending to introduce a behavioral change in them.
The analysis revealed that out of more than 3,000 complaints filed in 8 years, only 5 police officers were fired.
The Minneapolis union contract, however, is not the only contract that acts as such a strong shield for the police officers. There are dozens of such contracts in several U.S. states that provide similar protection, which does not hold cops accountable for their acts of violence and discrimination.
Another study conducted previously found that out of 82 cities examined, 46 had a provision that required departments to eliminate records against police officers, some of them within 6 months. Therefore, such a provision makes it difficult to fire police officers especially since no history of violence or abuse is available.
" You have immune police officers who are beyond punishment because of their union contract as well as constitutional law," said Gloria Browne-Marshall of John Jay College of Criminal Justice in New York.
"That combination leads to an arrogance of a police officer who can kill a man in broad daylight while being taped and believe he can get away with it," she added.
So what had triggered such a strong response from the protestors in George Floyd's killing when it did not with others?
The answer lies in the severity of the action and how the incident was unleashed by the media.
The case triggered criminal charges against the police officer. The entire incident was taped and released to the media, and later spread like a wildfire, attracting the interest and disappointment of people from around the world.
But not all such cases receive the same attention and therefore, the responsible cops remain immune and committed to performing future abuses.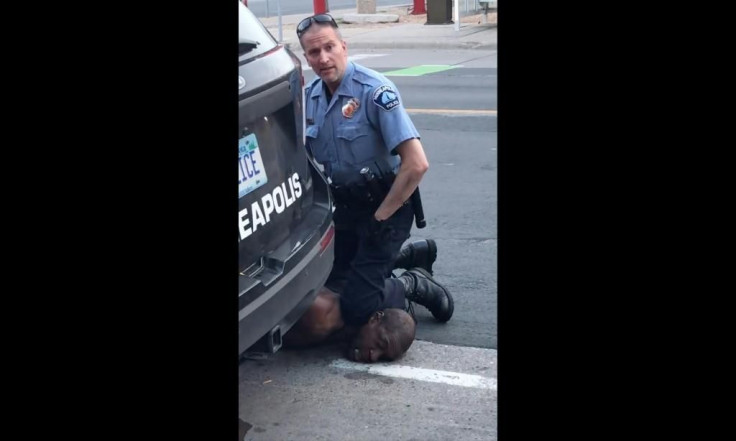 © 2023 Latin Times. All rights reserved. Do not reproduce without permission.