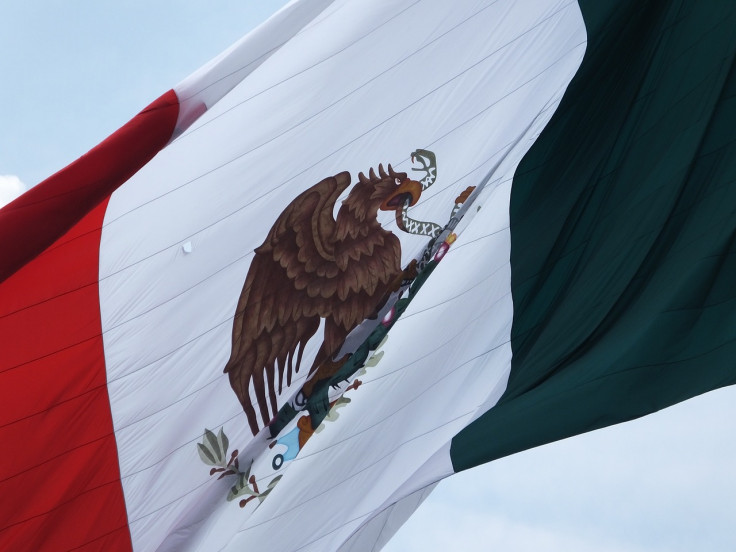 A federal judge ruled that a local school district could bar a student from wearing the flag sash at her high school graduation, the Associated Press reported.
But Colorado High School student Naomi Peña Villasano did it anyways by wearing a Mexican and American flag sash at graduation.
Villasano tried to sue Garfield County School District 16. Her attorney said their ban on her sash violated free speech and unfairly prevented her from representing her culture.
But Nina Y. Wang, the judge presiding over the case, argued that the act of wearing a sash during a graduation event was school-sponsored speech and not private speech.
"The School District is permitted to restrict that speech as it sees fit in the interest of the kind of graduation it would like to hold," Wang said in a statement.
"My high school administration and superintendent have said "no" twice. However, there are NO WRITTEN policies that state otherwise. I will not allow my culture, heritage, and nationality to be shut down from being represented," Villasana posted in a petition.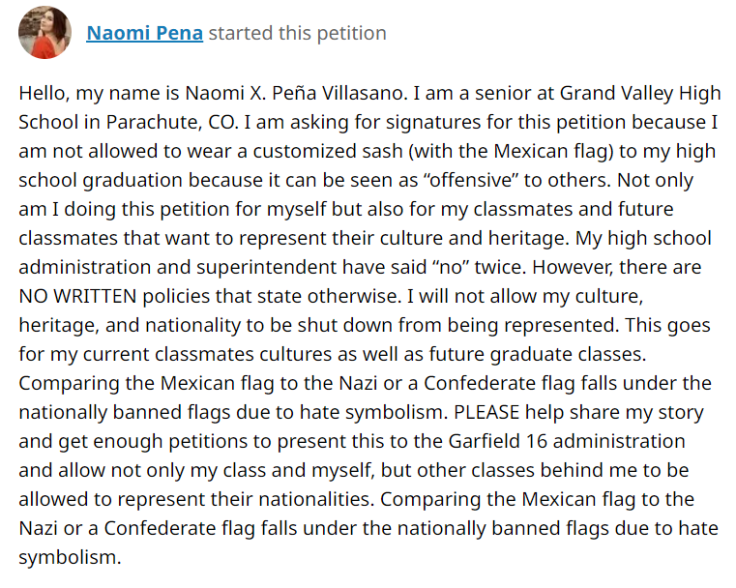 Villasano graduated on Saturday, wearing her sash despite the ruling. according to a news report.
As she climbed the stage waiting for her turn to get her diploma, she proudly unveiled her sash.
"I was nervous. I'm not going to lie. I was super nervous about what everyone's reaction would be, but just like my senior quote, 'Always stand up for what you believe in,' I feel like that just overpowers everything," Peña Villasano said after her graduation according to a news report.
She also said she had to focus on standing up for her rights instead of celebrating her graduation.
© 2023 Latin Times. All rights reserved. Do not reproduce without permission.