A former Saudi Arabian top intelligence official has revealed that Saudi Crown Prince Mohammed bin Salman is a "psychopath" and a "killer" amid sensational claims he saw a 2014 video in which the prince gloated over his ability to instantly kill then King Abdullah whenever he pleases.
Saad Aljabri, a former spymaster and interlocutor between Saudi Arabia's intelligence services and Western governments, further alleged that the crown prince sent a team of mercenaries to kill him in 2018 while living in exile in Canada, World Is One News reported.
"The warning I received, don't be in proximity of any Saudi mission in Canada. Don't go to the consulate. Don't go to the embassy. You are on the top of the list," Aljabri said in an interview at CBS's "60 Minutes."
In 2020, he filed a federal lawsuit in Washington amid claims the crown prince deployed operatives in the U.S. in October 2018 to hunt him down and murder him because he fears the information he can give authorities, NDTV noted.
"I expect to be killed one day because this guy will not rest until he sees me dead," Aljabri added. He noted the manhunt came just weeks after the assassination of the Saudi Arabian columnist Jamal Khashoggi, who worked for the Washington Post at that time.
He would then expose the crown prince for allegedly bragging he had "a poison ring from Russia" that could kill Abdullah by merely shaking his hand.
Meanwhile, the Saudi government would hit back at the allegations, telling the media that Aljabri "is a discredited former government official with a long history of fabricating and creating distractions" to mask the financial crimes he allegedly committed, according to the BBC.
Mohammed bin Salman's father, King Salman bin Abdulaziz, assumed the throne after King Abdullah died in 2015. Currently, he remains the official ruler in the country, with the crown prince as the heir to the throne and a de-facto ruler.
Aljabri served as a key link between Saudi and Western intelligence services under the former crown prince and interior minister, particularly following the September 2001 terror attacks on the U.S.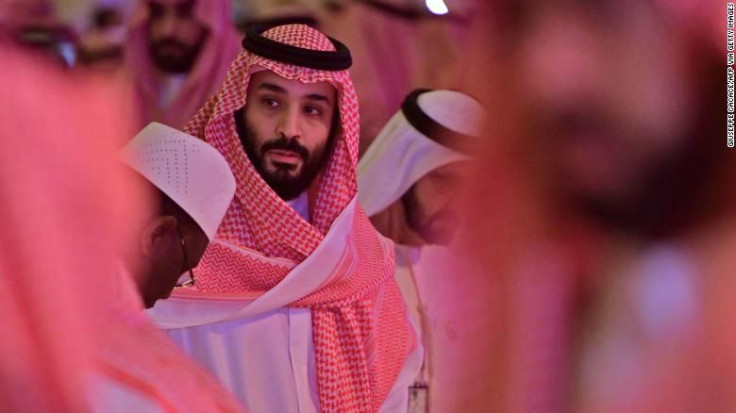 © 2023 Latin Times. All rights reserved. Do not reproduce without permission.