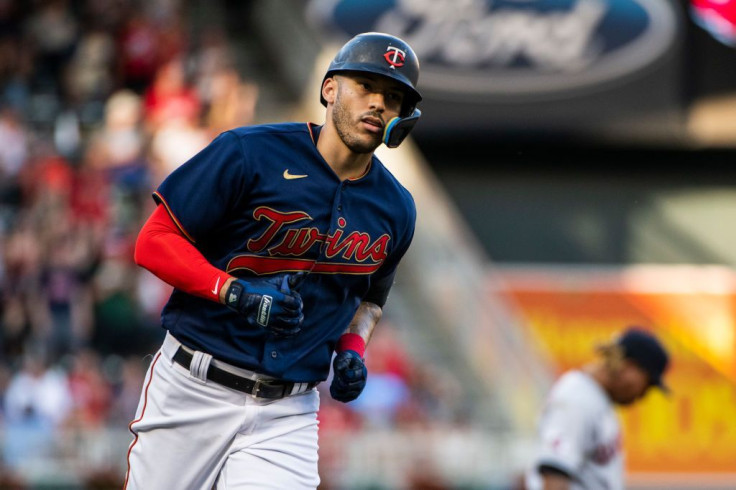 Carlos Correa, one of the more sought-free agents in this year's class, has found a home in San Francisco. Correa is headed to the Giants on a 13-year $350M deal, making him the highest-paid shortstop in baseball.
The 13 years ties Bryce Harper in terms longest contract handed out. It's also the 4th largest contract ever handed out. Correa also received a full no-trade clause. The Twins, Mets, Cubs, Dodgers, and Yankees had varying degrees of interest levels in Correa.
Correa was a free agent last season but ended up signing a short-term deal with the Minnesota Twins. In his one season with the Twins, hit slashed .291/.366/.467 and is regarded as one of the game's best defensive shortstops.
The Giants had been searching for a face of the franchise type of talent in this year's offseason. They initially went after Aaron Judge, but he returned to the Yankees on a 9-year $360M deal. With Correa, they have that face of the franchise now.
© 2023 Latin Times. All rights reserved. Do not reproduce without permission.