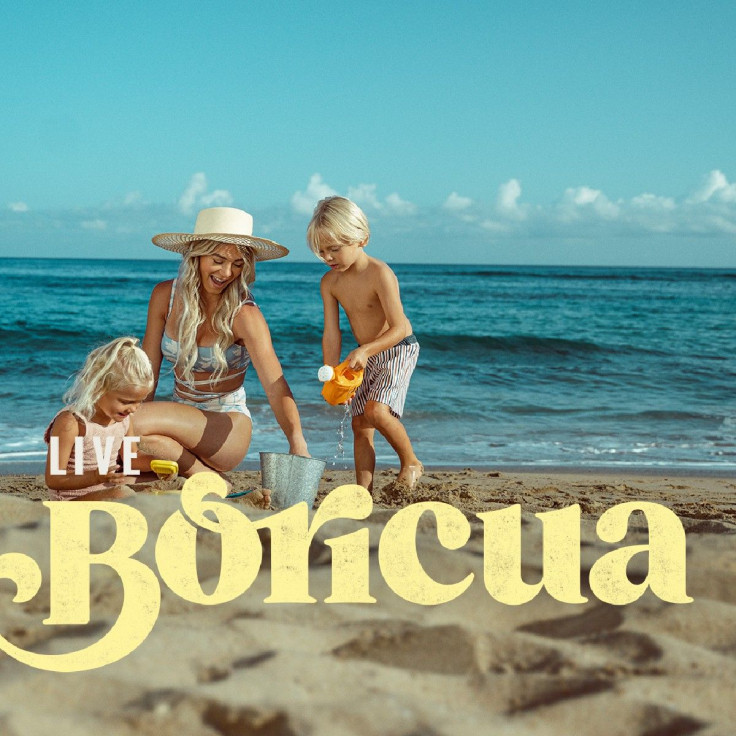 Puerto Rican natives are expressing their disdain and disgust over a new advertising campaign called "Live Boricua" released during Puerto Rican pride week by the island's official tourism guide which features a very pale white-skinned family with Targaryen-esque white blonde hair.
Social media users are sharing the ad with comments such as, "This is clearly a campaign that is whitewashed and a very good example of what your brand is promoting. This is the reason why many of us locals have been very vocal and against the campaigns your running 'living boricua.'"
"Live boricua" can be seen as controversial because it infers the intent to relocate. Puerto Ricans are facing a major real estate crisis right now as natives are struggling to survive and are being pushed out of their own homes.
"While many of us Puerto Ricans come in different shades and colors of skin. You could at least used people that depict the majority of us locals which is of brown skin."
Yes, boricuas can come in all colors and have different eye colors, hair types, etc. but for some this ad feels like erasure and is aimed at a very specific audience which is not representative to the island and it's beautiful diverse culture.
Aside from advertising no taxes for foreign investment, Puerto Rico has been facing many hardships, especially with the aftermath of Hurricane Fiona. Hurricane Fiona hit Puerto Rico hard, leaving extensive damage and people without power or water for days, or even months. Five years almost to the day of the catastrophic Hurricane Maria, Puerto Rico was hit by the large and destructive Category 4 Hurricane Fiona. "More than a month later, the impact remains most evident in remote communities like Utuado, which for years have suffered disproportionately from natural disasters, economic instability and government neglect."
The storm's effects remain most evident in areas of the island that have suffered disproportionately from natural disasters and government neglect. -NYT
Last month, independent reporter Bianca Graulau said: It has been 1 month since Hurricane Fiona and 33 people have died in Puerto Rico, according to the Health Dept. Some of those are due to "indirect" causes like lack of electricity. In case it hasn't been said enough before: reliable electricity is a matter of life or death.
Already suffering from significant flooding and widespread power outages, many people had not fully recovered from Hurricane Maria, which devasted the island back in 2017. Now hundreds of thousands of people lost their homes or belongings during Fiona. According to the New York Times, some homes received $3,000 from FEMA for home repairs, barely enough to fully rebuild.
While locals are still suffering, waiting for repairs and are struggling to recover, investors are making their way onto the island. Graulau has been very vocal about the real estate crisis in Puerto Rico and has been fighting to educate and share information about what's happening.
Some locals say they're getting pushed out by investors looking to make money. Investors say they're creating opportunities.
Tax breaks, beautiful views and cheap real estate are attracting people to Puerto Rico. Some locals say they're getting pushed out by newcomers looking to make money. Natives may look at this advertisement as part of an agenda of bringing people to the island and purposely separating Puerto Rican identity from ties to the island.
© 2023 Latin Times. All rights reserved. Do not reproduce without permission.