A report from a group of Russian insiders claims on Saturday that Russian President Vladimir Putin may be expecting another child–a daughter–from his mistress in Switzerland, something that he is supposedly unhappy about.
The report comes from the Telegram channel General SVR, which is said to be run by insiders from the Kremlin, though this is unconfirmed. The group claims that Vladimir Putin is expecting a daughter from his mistress Alina Maratovna Kabaeva, with whom he has four other children already, Marca reported.
"The news did not at all please the future father and the president of Russia, who expressed the opinion that there were already enough children, and even more so, daughters, which upset Alina very much," the post said.
Kabaeva, a former gymnast who won a gold medal for Russia during the 2004 Athens Summer Olympics, reportedly has four other children with the Russian autocrat: two boys and twin girls. During the Russia-Ukraine war, the family appears to be safely hidden in a location in Switzerland, according to the New York Post.
General SVR had posted about Kabaeva's pregnancy beforehand in May, where they claimed that the baby that was conceived was not planned out by either her or Putin.
"Putin found out his mistress is yet again pregnant — and by the looks of it this wasn't planned," an earlier post from the group had said.
Putin has only been married once, to flight attendant Lyudmila Shkrebneva, whom he divorced in 2014. The two of them had two daughters together: 36-year-old Maria Putina, the co-owner of a health care investment firm, and 35-year-old Katerina Tikhonova, a former dancer who works at the Moscow State University for an artificial intelligence initiative.
The Russian autocrat also has been reported to have a secret daughter with former lover Svetlana Krivonogikh. The daughter, teenager Luiza Rozova, has yet to be confirmed to be related to Putin.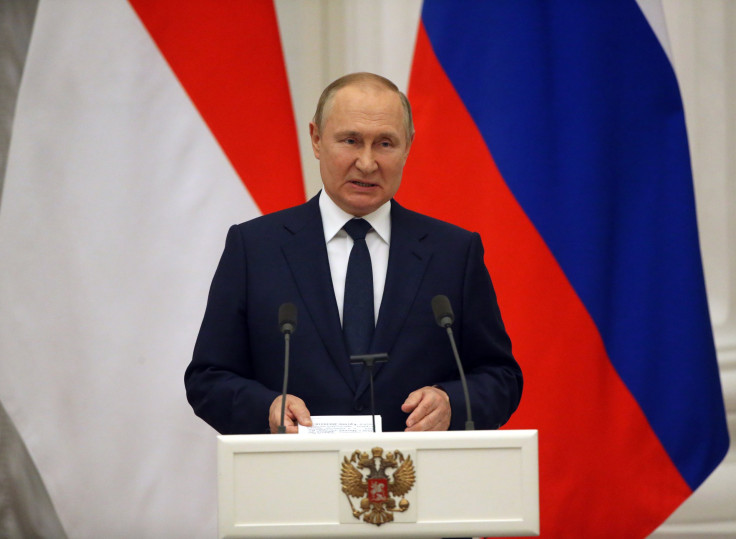 © 2023 Latin Times. All rights reserved. Do not reproduce without permission.