As the Russia-Ukraine war continues on with no end in sight for either side, Putin ally and Belarus's President Alexander Lukashenko said on Tuesday that a "cleansing" will happen in Europe if Russia emerges victorious against Ukraine.
Lukashenko has hinted over the weekend at a plan for a "moral cleansing" of Europe, attempting to recall the past fights of Nazis in World War II as Lukashenko claims that an unnamed enemy is attempting to destroy "Slavic ethnos, cultures, and entire nations," according to the Daily Beast.
"The time has come for the forgetful Europe to give itself a moral cleansing," he said.
"It is not over yet because not everyone who was involved in the monstrous facts of that war… has been punished. That war is not over yet because once again, as at the frontline, we are defending our historical memory," Lukashenko continued.
Although not officially at war against Ukraine, Lukashenko's escalating rhetoric has coincided with his unverified claims that Ukraine was firing missile at Belarusian territory last week, with them being intercepted before hitting the country, CNBC reported.
"We are being provoked," he said. "They are still trying to drag us into the war in Ukraine. The goal is to get rid of both Russia and Belarus at one fling."
Belarus appeared to be closely allied to Russia in regards to the war, with the U.S. raising alarms that Russian President Vladimir Putin may be pushing Lukashenko to help against Ukraine in the form of a people's militia and a new military unit in Ukraine.
"We are the only country that supports the Russians in this struggle. Those who reproach us, did you not know that we have the closest alliance with the Russian Federation? With a state with which we are building a single, powerful, independent state," he said.
In spite of his escalating rhetoric, Lukashenko has also conveyed that he does not want to get involved in the war either by joining Russia's forces or by attacking Ukraine from their border.
"We do not need this war."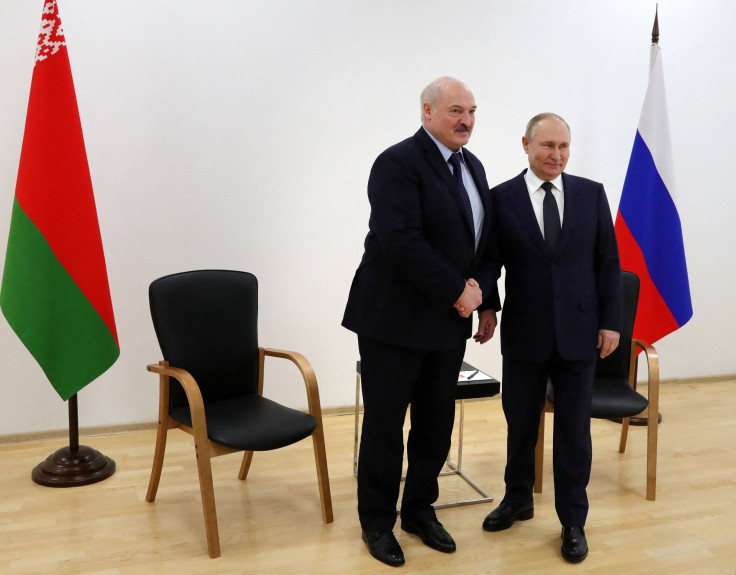 © 2023 Latin Times. All rights reserved. Do not reproduce without permission.