As peace talks between Russia and Ukraine begin in earnest at the Belarus-Ukraine border, Vladimir Putin ally and Belarus President Alexander Lukashenko warned on Sunday, Feb. 27, that sanctions against Russia may push them towards nuclear war.
Lukashenko, who is planning on sending troops to Ukraine to aid Russia in their fight, has expressed dissatisfaction with the sanctions imposed by the West towards Putin and warns that doing so may cause World War III to commence, according to the Independent.
"Now there is a lot of talk against the banking sector, gas, oil, SWIFT. It's worse than war," Lukashenko said. "This is pushing Russia into a Third World War. We need to be restrained here so as not to get into trouble. Because nuclear war is the end of everything."
Russia is currently facing broad economic sanctions for its actions in Ukraine, as private companies like energy giant BP remove their assets and investments out of the country in response to the pressure that the international community has against them.
Lukashenko hosted the beginning of the peace talks in an undisclosed location near the Belarus-Ukraine border, though the talks themselves stalled out with no breakthrough at the moment that would stop the Russian attacks against Ukraine, al-Jazeera reported.
Among the requests asked for by Ukraine was for an immediate ceasefire, which was denied by Russian negotiators, and the immediate withdrawal of Russian troops in the country. Meanwhile, Russia asked for Ukraine to guarantee their neutrality in the international sphere as well as a promise not to join NATO in the future.
As the fighting continued in the country, Lukashenko attempted to calm both the Ukrainian and Russian delegates in regards to their safety during the peace talks, reiterating that the safety of all the negotiators comes first before any alliance, the Daily Beast reported.
"Dear friends, the President of Belarus asked me to welcome you and to provide everything for your work, as agreed with President Zelensky and President Putin," he said. "You may feel completely safe here. This is our sacred duty."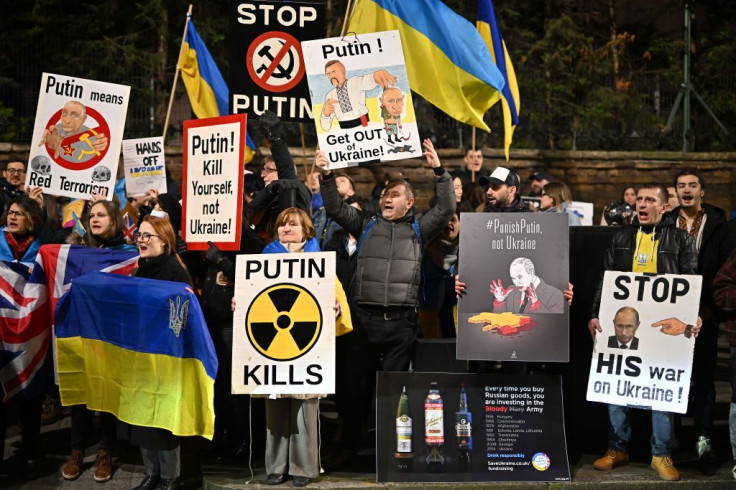 © 2023 Latin Times. All rights reserved. Do not reproduce without permission.